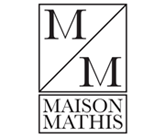 Paying tribute to the rich heritage of food culture, Maison Mathis is an all-day cafe concept born out of the traditional European bakery. Inspired by the best of many European cuisines, Maison Mathis combines an inviting atmosphere full of 'joie de vivre' with a menu to savour through breakfast, lunch and afternoon coffee or to take away and enjoy.
Developed by Belgian multi-brand franchisor Creneau International, Maison Mathis was established in 2012 at the Dubai Arabian Ranches. The company has granted international franchise rights in the UAE, where two locations
are now trading, and is seeking to export its European-themed cafe concept across the GCC, Asia, Australia and the USA.
"Maison Mathis is a place where we treasure and share our culinary legacy," reflects Creneau CEO Werner Vanherle. "The brand is built around the pleasure of enjoying life, the joy of sharing good times and beautiful things. This is a rich concept with huge potential on the international market."
Creneau International has developed a diverse concept to suit a variety of locations, from residential areas to business districts and in-hotel dining sites. Full staff training is provided as part of the franchise package, including an on-site visit by a Belgian master baker for back of house set up, front of house service, barista and management training and full marketing and communications campaigns.
Quick implementation and fit out will enable investment or food and beverage groups to achieve a rapid roll out of multiple units, all offering premium, fresh, simple and honest food from the heart of Europe.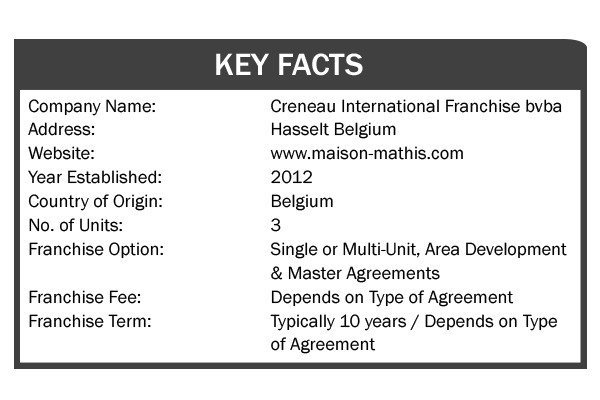 For more information please contact Troy Franklin of World Franchise Associates at troy@worldfranchiseassociates.com or at +60192101909.