Heritage and Expertise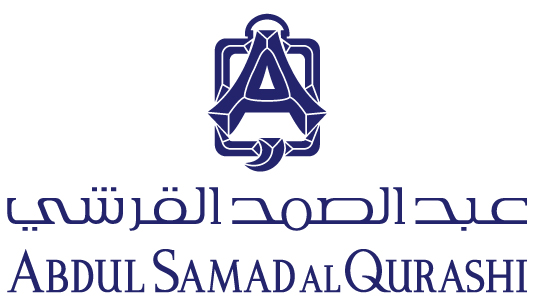 The storied history of the Al Qurashi family business starts when it began producing scents in the 1850s and includes the patronage of celebrities, princes and kings and many international awards for its expertise in scents derived from Oud (the wood of the Aquilaria and Gyrinops trees).
In 1932 Al Sheikh Abdul Samad Al Qurashi established the family's first perfume store. His sons continued their father's legacy, each opening their own store before bringing them all together to form the Abdul Samad Al Qurashi (ASQ) retail chain. Today the brand has 150 locations trading across Saudi Arabia, plus 320 international stores in France, Turkey, Egypt, Morocco, Qatar, Oman, Libya, Lebanon, Kuwait, Jordan and UAE.
"The Al Qurashi family is proud of its heritage and expertise in perfume developed over more than 150 years," says CEO Mohammad Abdul Samad Al Qurashi. "Our success, which has been passed down from generation to generation, is based on maintaining our customers' precious confidence with products that meet all their needs and tastes."
ASQ is seeking to build upon its global reach with further international franchise partners sought in suitable markets. Retail industry experience and a capability to roll out multiple stores in shopping mall locations are prerequisite.
"The four sons of Abdul Samad Al Qurashi preserved the name and the history of their father with ASQ," says the CEO. "They enriched it with creativity to help the company become one of the best sources of perfumery in the world, with over 1,000 products and more than 500 stores. After years of success and excellence in perfumery world, we are pleased to offer suitable partners the opportunity to become part of our franchise family."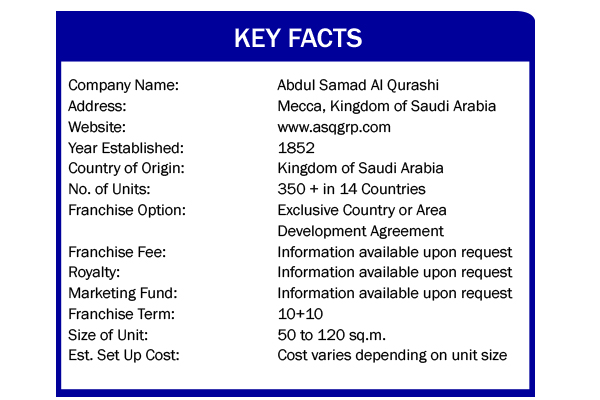 For more information please contact Troy Franklin of World Franchise Associates at troy@worldfranchiseassociates.com or at +60192101909.