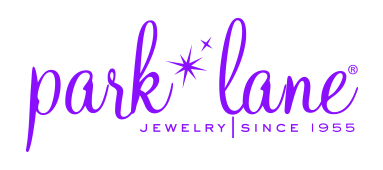 Park Lane Jewellery was founded in Chicago, Illinois USA in 1955 by newlyweds Shirley & Arthur Levin. Today PL is still family owned and managed by the 2nd generation (3 sons), and is the world's leading direct sales jewellery party plan company proudly offering exceptional quality jewellery that is backed by an unconditional guarantee.
A pioneer in the US direct sales industry for 60 years, Park Lane Jewellery has now begun to search for experienced Direct Sales Leaders interested in becoming Development Partners with Park Lane in Southeast Asia and internationally.
Park Lane's core US business distinguishes Park Lane as the largest Jewellery Direct Sales company in the World with over 40,000 active leaders and Fashion Directors all serviced directly from Park Lane's corporate headquarters in Schaumburg, Illinois. Park Lane's international development strategy involves the appointment of Developmental Partners who can replicate Park Lane's US success in their home countries.
The Park Lane Development Partner opportunity benefits include:
Park Lane Jewellery established in 1955, and is the largest Direct Sales jewellery company in the world.
Amazing turn-key business, and best wealth building model in the Industry.
No inventory of products – 100% fabrication done prior to delivery.
Strong corporate and IT support system in virtual web based environment.
Minimal start-up costs with mostly all variable expenses.
Park Lane jewellery products are the easiest to sell and are always in great demand. Proven core programs, that as part of the overall business plan, support quick and exponential growth of the business.
Park Lane and the Levin family have created a means for others around the World to partner and create wealth for themselves, and others, via an amazing turn-key franchise opportunity. With the right people, the success of our worldwide Development Partners thus far has been of epic proportions.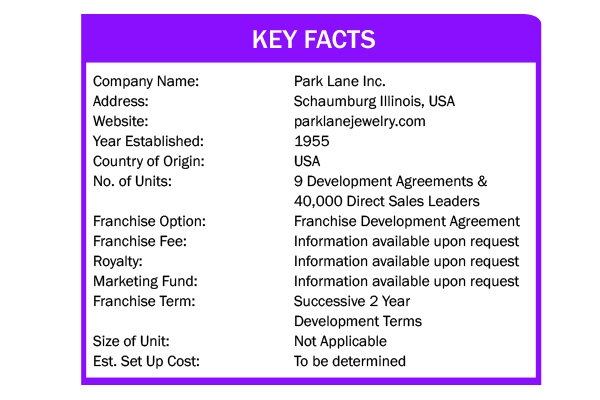 For more information please contact Troy Franklin of World Franchise Associates at troy@worldfranchiseassociates.com or at +60192101909.