The World's Largest After-School Learning Programme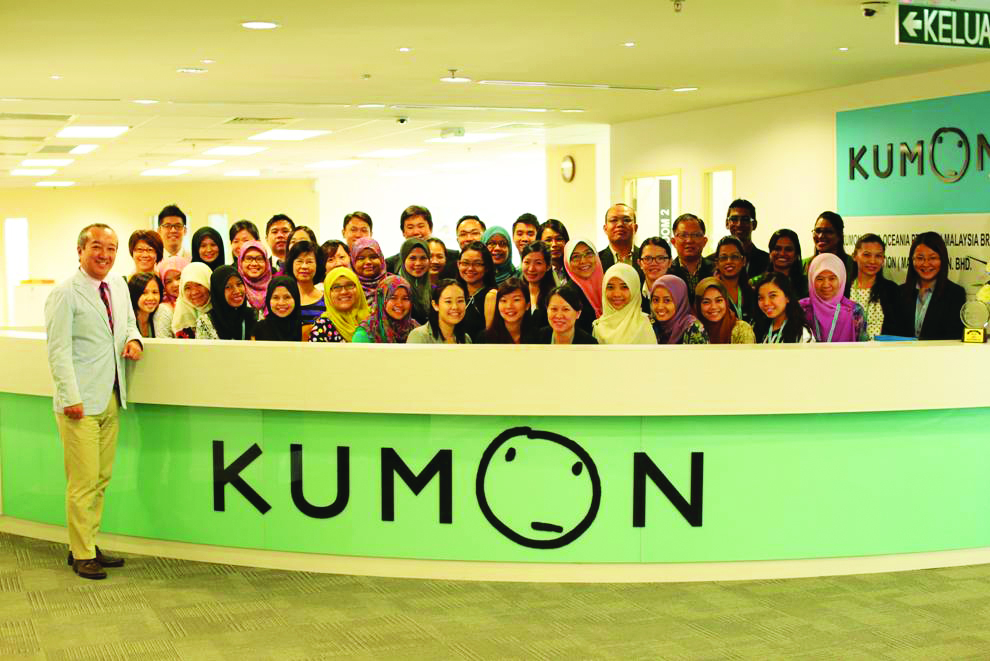 Kumon began with a parent's love. Determined to help his eight-year-old son, a math teacher named Toru Kumon developed the materials and guiding principles of the Kumon Method. Today, in 48 countries and regions on six continents, Kumon is helping millions of children succeed in the classroom and in life. Now, you're invited to build a career by empowering children to become self-learners, and help them to achieve more than they ever thought they could through the Kumon Method. Franchise Asia got the Kumon Franchise Team to tell us more.
■ Kumon is the 'world's largest after-school math and reading programme'. Can you briefly explain the uniqueness of this method?
Kumon is an academic programme like no other and we have around 40,000 Kumon students in Malaysia to prove it. At Kumon, we believe in the potential of each and every child and that they can advance irrespective of their age or school grade level. As we believe each student is an individual with different styles of learning and abilities, even the sets of Kumon materials given to the same age group are not always similar. Every student's study plan is different, and the difficulty of the levels will be similar to school level. Instead of passively receiving instruction from teachers or tutors, Kumon students actively develop self-learning skills.
Under the Kumon Method, every student will be required to take an achievement test before progressing from one level to another. The test by the way is a self-test for the Instructors to evaluate themselves too.
At times if necessary, we even start students at an early age at the basic levels where they're taught to draw lines to develop their motor skills to improve on their alignments; from simple lines to more difficult ones. We know that alignments are important when it comes to vertical sums, which may affect a student's answer when not corrected early on.
At Kumon each student progresses at his or her own pace through an individualised programme of worksheets carefully planned by the Instructor. The Kumon worksheets are the keys to the Kumon Method, and to a child's success. Kumon worksheets are structured to allow progression in small steps, enabling each student to advance smoothly from easy to difficult problems and ultimately toward studying advanced high school level materials on their own. The worksheets provide examples of how to solve each problem, enabling students to self-learn new concepts on their own. Information such as students' reactions to the worksheets and feedback from Instructors are continually taken into account when revising worksheets.
■ Kumon is renowned for its Math Programme.
Not to be outdone, the Kumon Reading Programme is equally well-known and result producing. Can you briefly tell us what both these programmes emphasise?
From counting to calculus and beyond, the Kumon Math Worksheets enable students to progress all the way up through high school-level math. The benefits of the Kumon Math Programme are manifold. Kumon's assignments progress in small steps to build all of the critical skills needed to study high school-level calculus. Each worksheet not only covers specific concepts, but also helps students develop mental calculation and reasoning skills and improve their problem-solving techniques.
The Kumon Math Programme simply gives students a solid foundation and a head start, helps improve performance in math class, increases your child's overall math comprehension and prepares your child for the rigours of high school and advanced mathematics.
The Kumon Reading Programme on the other hand covers everything from learning letter sounds to reading high school-level literary texts. And the benefits are plenty too. Kumon's assignments incrementally build on each subject to develop students' comfort with and understanding of reading. Each worksheet not only covers a specific concept, but also helps students interpret information, expand their vocabulary, and enhance reading and writing ability and overall comprehension.
The Kumon Reading Programme gives pre-readers and early readers a solid foundation and a head start. It improves overall reading and writing skills at all grade levels. It increases your child's vocabulary and reading comprehension, and develops a love of reading and appreciation of great literature.
■ Kumon helps 'children learn how to learn on their own, and develops strong academic skills'. Is Kumon similar to after-school tutoring (tuition) sessions?
At Kumon, our math and reading programmes help children of all ages and levels become eager, independent self-learners. Unlike tutoring sessions, Kumon helps children learn how to learn on their own, and develops strong academic skills. Our students gain a sense of confidence that will help them in the classroom and beyond. Kumon gives opportunity to students to study beyond school or grade level and as to date we have more than 45 percent of Kumon students studying advanced materials in Malaysia.
■ The Kumon Method emphasises on 'individualised learning method'. Can you briefly explain how this method works, and the benefits of it?
The starting point for each Kumon student is determined individually. That's the reason before a student enrols with Kumon, the student is given a diagnostic test. Students start with the level where they can attain a perfect score by studying on their own. The worksheets have been designed in a way that allows students to figure out how to solve problems on their own.
If students continue to study at their own pace, they will catch up with their school grade level and eventually advance far beyond it. And the Kumon Instructor supports each student in developing self-learning ability. The role of a Kumon Instructor is to bring out the potential in each individual.
Even though Kumon worksheets are designed to allow students to advance through self-learning, nonetheless, there are times when students encounter problems that they don't understand or are unable to solve on their own. At times like these, Kumon Instructors do not spoon-feed students with problem-solving methods. Rather, our Instructors find out how much the students understand before giving them hints. Instructors may also show students example problems or previously studied material to help them solve difficult problems on their own. In doing so, students enjoy a sense of achievement and are able to master new material independently.
■ For those interested in Kumon franchise, you have Kumon Franchise Orientation. What does this orientation cover? And who can join them?
There are specific procedures to apply for Kumon Franchise. The first step is to send an official email to enquire on the Kumon Franchise at franchise_opportunity@kumon.com.my. Kumon Office will send the Franchise Application Form and contact candidates for phone interview. Selected candidates will be invited to attend Kumon Franchise Briefing and Franchise Orientation. Assessment of suitability to become a Kumon Franchisee will be carried out on both days. Candidates, who have gone through initial assessment successfully, will be required to prepare a Franchise Business Proposal and present to the Management during the final interview. Candidates, who have successfully gone through all of the above steps including the final interview, will be invited for consecutive 5-weeks New Instructor Training.
■ Must one be a Kumon Instructor to become a Kumon Franchisee?
Kumon Franchisee is a Kumon Instructor who has the responsibilities for the operation and development of each student in the Kumon Centre. Kumon Instructors are devoted to each child's development and growth. In order to give students appropriate instruction, the Kumon Instructors monitors the approach and progress each student makes to ensure they are learning at an optimal level. Through close observation and evaluation, Kumon Instructors determine the "just right" level for the students, ensuring that students will always experience a sense of achievement from their studies. Individualised instruction is given to each student to ensure their appropriate learning level is maintained.
Kumon Instructors continually reviews how each students develop through their studies. This is then communicated back to the student by praising them on their efforts and achievements to maintain the motivation and feeling of success. The Instructor regularly reports these development points back to parents so their achievements are noted and recognised. Thus, one must be a Kumon Instructor in order to become a Kumon Franchisee.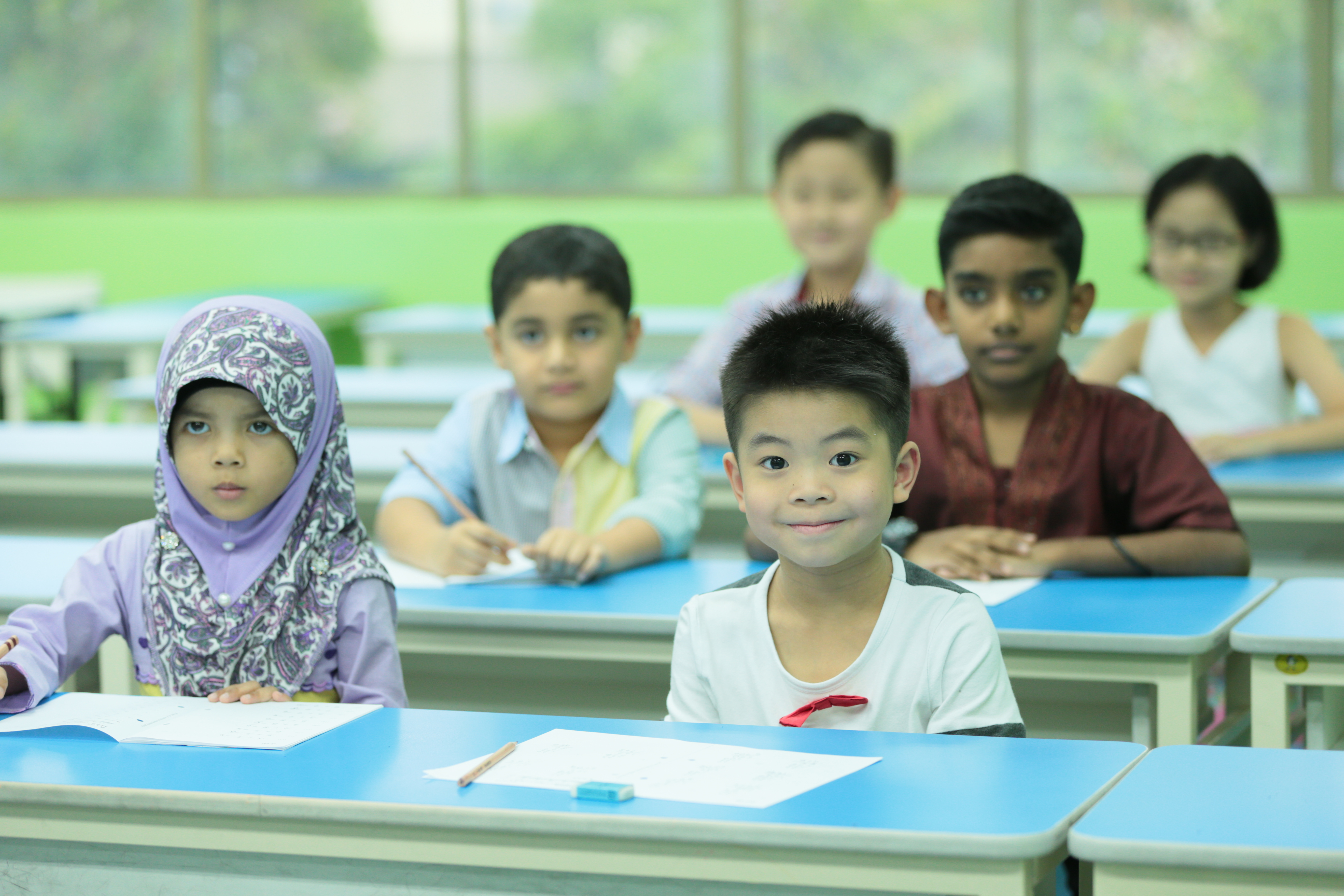 ■ What are the criteria a prospective Kumon Franchisee should have to join your franchise family?
Kumon Franchisees must have reasonable business acumen, able to multi-task; possess strong organisational skills and the most important traits that we look for in a Kumon Franchisee is a person with high passion and enthusiasm in nurturing students. We welcome like-minded person who believes that each and every child can soar beyond any imagined limit and find joy in nurturing children. A person who is sensitive to positive changes in a child, celebrates his or her success and continues to nurture the pursuit of his or her potential.
A prospective candidate doesn't have to be a teacher or have teaching experience. Instead any person with higher tertiary qualification in any discipline or professional with strong Mathematics and English skills can join the Kumon Family. However to become a successful Kumon Franchisee, it requires dedication and full commitment to develop the Kumon Centre.