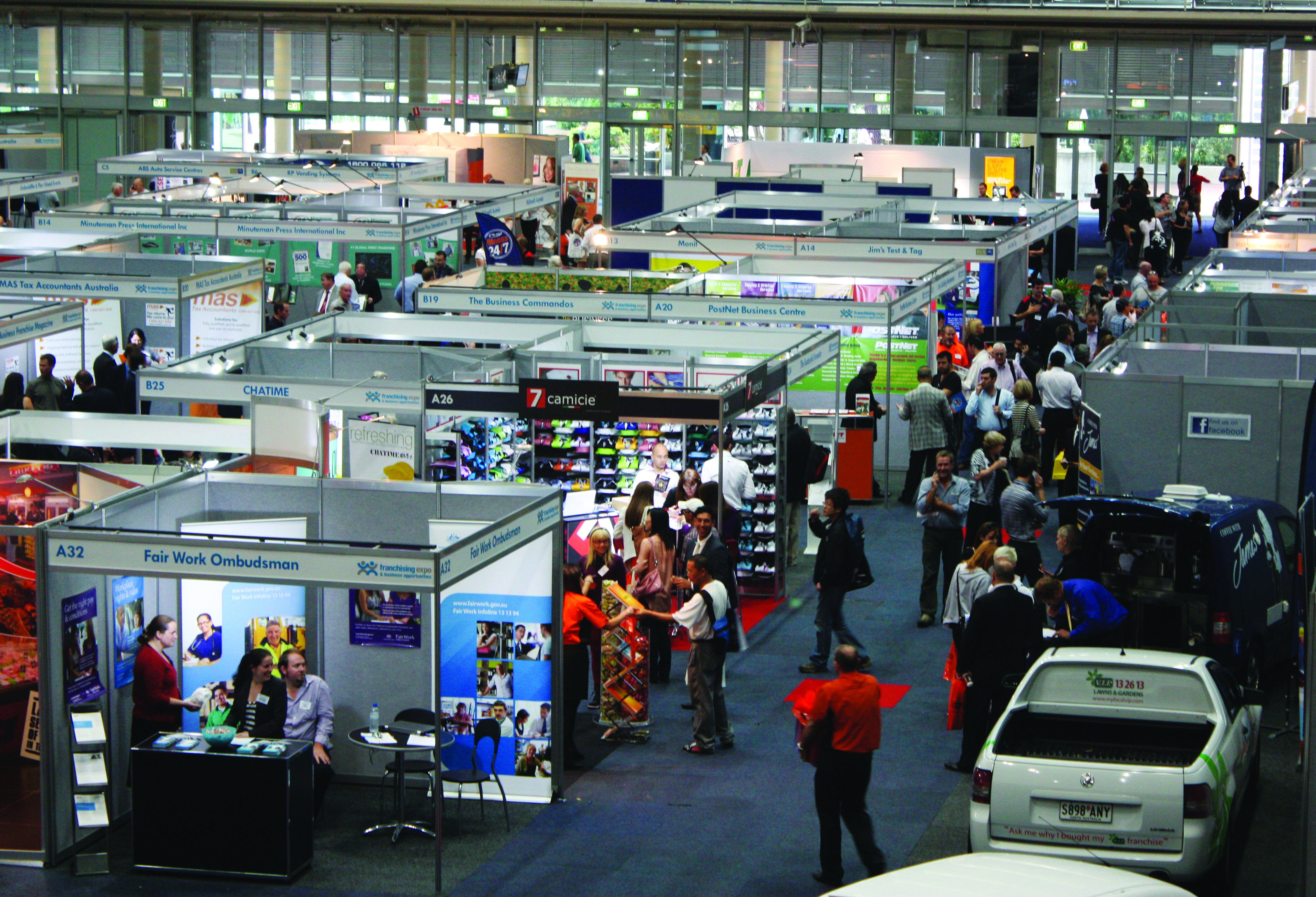 Getting in Touch with the Crowd
When much is heard about the maxim 'No Man is an Island', I'd prefer to equate this saying to another which holds just as much weight as that – 'No Business is an Island' – one that I coined myself. In fact, we notice scores of people flying in and out visiting some of the world's best tourists destinations during school holidays, year end holidays, work holidays, etc whilst the Flight agents and Airlines are frantically taking in flight bookings and reserving seats. Haven't we thought of, as a matter of fact, the idea and process from planning to the point of returning home will inevitably cost us money. Reaching our hands again into the pocket, we realize that all fun has ended. Maybe this should not be how everything should begin.
This is an article to advocate the benefits of taking part, or at least visiting a Franchise Fair or Expo to gain knowledge, network and on top of that, foreseeable income at the expense of the organisers and sponsors (only if you are visiting). It will not deal with the benefits and advantages of starting up a business using the franchise model as that topic had been discussed too many a time, and one simply cannot appreciate what a franchise system can offer without first to attend the exhibition in town.
As businesses go overseas with their owners as well as their brand names, products too, are going worldwide. Going global for consumer products should not skip China, Japan, USA and Southeast Asia for these places hold the world's biggest consumer market. A country's market is measured by total population, and all countries' economic growth relies much on the domestic consumption (of any product). And it means business for everyone intent on market expansion. If "how" is the question, the answer has to be IFRA (International Franchise, License and Business Concept Expo and Conference).
One of the Must – Go Expos
IFRA is the biggest annual tradeshow of its kind in Southeast Asia. The annual tradeshow is teeming with bigger opportunities for successful participation by exhibitors from abroad as well as the host country. Combined with conference and business presentation sessions, expos usually run no shorter than two days during which exhibitors and visitors can take the advantage of direct business interactions. If IFRA turns out to be the right time and place for expanding business networking, it will be a place where foreign or international franchisers and business owners meet their prospective partners for expanding networks reciprocally. Much to the benefit of the exhibitors, they will get the direct sales leads by getting more businesses with more partners from the expo or fair and that means an increase of their revenues in no time!
The reason why you should choose to attend the IFRA is because the event has an excellent track record since 2006, with continued growth in exhibitors, visitors and transaction values. The exhibition is participated by over 185 companies with overseas and locally renowned brands and visited by over 16,000 potential buyers each year in any one of the participating countries. This is one of the checklist you must make before making a choice to participate or visit any fairs because you do not want your time and opportunity cost wasted in a fair that has low publicity and reception. Franchise expos are evaluated each year to provide the statistics of number of visitors per day, per show, and the deals closed at that particular trade show and that particular year. So, it is crucial that a visitor should plan first before rushing to one.
Leading By Example – Market Segmentation
A franchise expo should have an effective and efficient medium of business promotion and networking as the gateway to market share expansion. This is done through the publications of various business brochures or participating businesses, name card dropping at each of the participating stalls, forms to take down visitors' and participants' contact details and interests, multi-level job recruitments done at the fair may expose more job opportunities offered by the company to the general public having a general interest in the company. The scope of employment is further enlarged because a franchise expo will also provide an extensive range of business categories from foreign and local exhibitors and thus opportunities are abound within and out of the country. The government and social media will all be doing their parts to make the event a successful one because business is considered successful when they can be supported and promoted by specialized agents propelling their brands and services to a grander scale.
Here, we shall look at an example of Singapore's trade shows for Asia's hearty food and hospitality industry to highlight on what advice and tips can be taken away by those who are in that line.
There were five specialized trade shows held at the 18th International Food and Drinks, Hotel Restaurant, Bakery and Foodservice Equipment, Supplies and Services Exhibition and Conference (FHA) in Singapore, 2012, namely—FoodAsia, Bakery & Pastry, HotelAsia, HospitalityStyleAsia and Hospitality Technology – each distinctively tailored to provide industry professionals with direct access to latest products, services and technological solutions, all geared up to present a strong line-up of exhibitors in the 2012 Expo.
With an expansion of its exhibition area to an impressive 85,000 square metres spanning across nine halls, the five specialized shows boasted the undoubtedly largest and most comprehensive instalment yet. More than 2,600 exhibitors from 65 countries/ regions and 46 international group pavilions gathered at one convenient location to receive over 54,000 government, business and trade attendees hailing from over 90 countries/ regions. These industry professionals were congregating to establish new alliances with the relevant business community and key decision makers in the food and hospitality trade.
Each show was meticulously designed to meet specific demands of the different business segments in the foodservice and hospitality industry in Asia. The five specialized shows together were firmly entrenched in the industry as the must-attend event amongst professionals and international buyers to acquire intelligence on the latest industry trends and issues.
It is obvious that more countries in Asia were liberalizing their markets to facilitate foreign trade, marking an urgent need for the foodservice, hospitality and travel industries to enhance their product offerings and productivity to meet growing demands arising from changing consumer habits. With a remarkable contingent of top quality industry players who came from across the globe, it was evident that the five specialized shows together presented a timely and all-inclusive trading platform for international sellers and buyers.
FHA is therefore a hallmark tradeshow for the hospitality industry. Its comprehensive coverage, which includes specialized events and industry conferences, not only offers an excellent platform for networking but it is also the place to be for the latest hospitality technology and design. Furthermore, FHA goes on to excite its visitors with a host of world-class competitions whereby participants can showcase their skills and creativity to a wide audience. As such, the FHA is clearly a show that hoteliers will look forward to with great enthusiasm.
What You See Is What You Get!
Summing up, here are 4 reasons why you should attend a franchise expo or show in 2014: –
E is for Experts. You get the option to meet face-to-face with 100s of leading franchise experts who will help you choose the right franchise for you according to your interests and budget.
X is for eXperience! You get to meet experienced franchisors and learn more about a particular franchise and ask them questions about a franchise opportunity.
P is for People. You will get to meet franchisors, franchisees, and industry specialists. You will feel like you are part of a community- one that loves franchising! You will have the opportunity to network and build up a list of relevant contacts.
O is for Opportunity. This is your opportunity to learn more about the franchise industry attending informative seminars or talks and picking up franchise brochures, leaflets and programs will provide you with a wealth of information for your research of the right franchise for you.
With the abovementioned set in mind, it seems fitting to end this article by echoing the statement that businesses will only see clear blue skies ahead, because where there is a crowd, there is hope!