Interactive learning playground that recognizes the importance of high-quality role play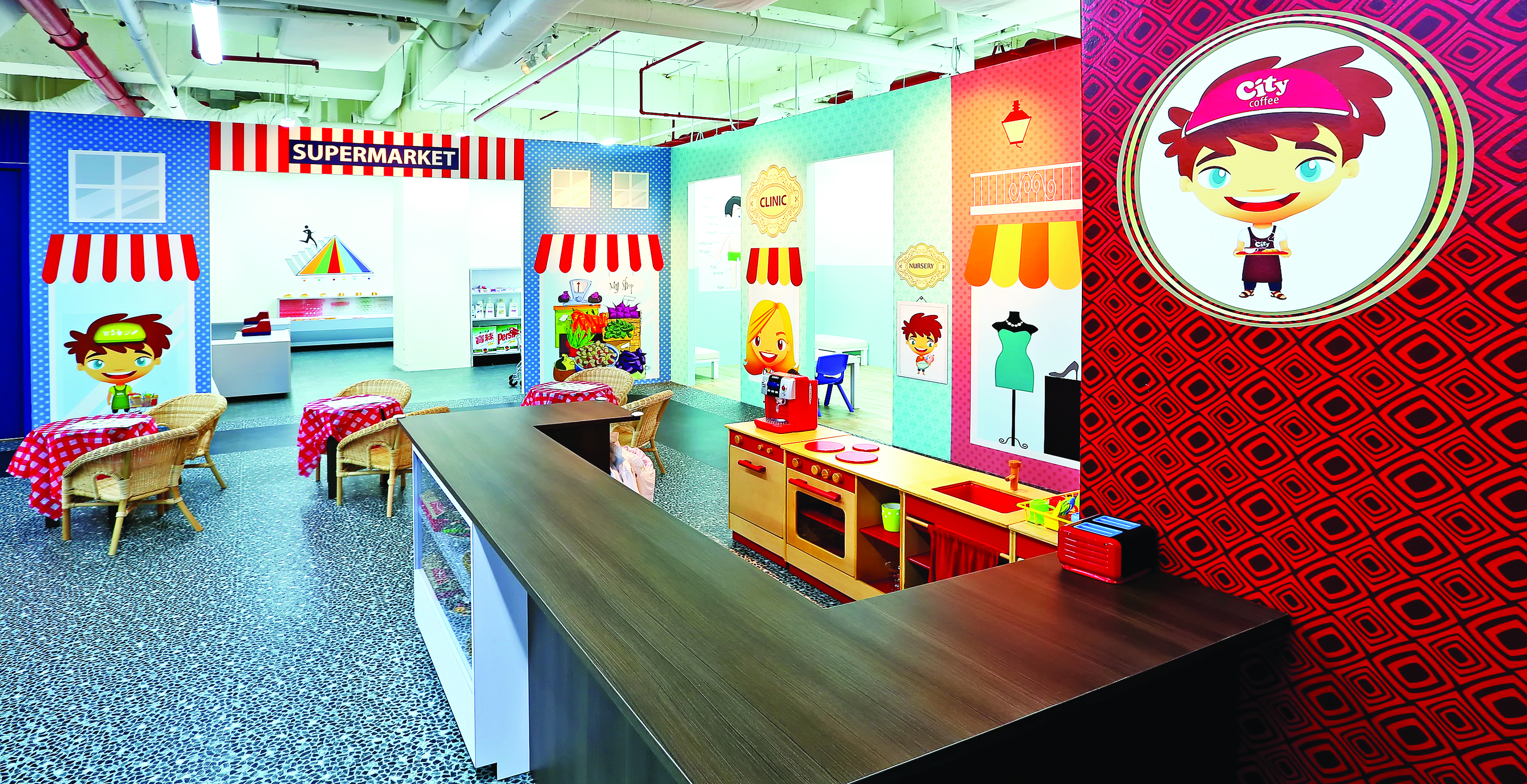 The City by Littlez brings to Singapore an exciting, first-of-its-kind playtime experiences for children – both fun and educational at the same time! In working with Purpleclay Consulting, The City aims to expand its reach via franchising to benefit more children – locally and in the region.
Designed for two to eight year-olds, The City is an interactive learning playground that recognizes the importance of high-quality role play. Meaningful stimulus is provided for fostering children's emerging senses and skills in their early formative years.
WHY ROLE-PLAY?
Scientific research shows that role-play engages many parts of the brain – facilitating sensory-motor integration (physical) along with cognitive, social and emotional development of a young child. When immersed in an environment designed to stimulate imagination and curiosity, a child learns through the best way possible. In short, Meaningful Fun!
The importance of role play to the development of children can be categorized into 3 areas:
Physical

: Enhances development of strength, coordination and sensory-motor integration

Cognitive

: Offers stimulating experiences and activities that require problem-solving skills and boost neural connections in a child's brain

Social and Emotional

: Encourages independence and fosters self-esteem, build social and linguistic competencies and develops empathy through "walking in someone else's shoes".
OUR BEGINNINGS
Established in Singapore, The City intends to support children's imagination and creativity by enabling them to transform themselves into Cooks, Cashiers, Doctors, Nurses or Policemen, dressed in the respective uniforms and outfits.
To further engage them, The City provides realistic environments and scenarios where kids can drive on mini streets, navigate traffic signs & lights and explore small-scale real-life locations, such as the supermarket, cafe, beauty salon, medical clinic and much more.
Children can try out different adult roles and professions in a fun, safe environment. Creativity and imagination are promoted to positively enhance growth and development. Realistic situations are created where children learn and have fun.
These are challenges which have to be ingrained into the franchise system and in recognizing them, franchise consultants – Purpleclay, have made extra efforts to ensure that the spirit is not lost when developing the system.
While learning through play at The City, children can:
Practice mathematics through budgeting with play money;
Explore language and phonics by learning new words, definitions and conversations;
Learn about the human body, nutrition, health, safety & hygiene;
Learn to be more inquisitive and creative;
Increase awareness of recycling methods, geography and travel, amongst many more…
Children will be able to apply different strategies and approaches such as planning, working together, negotiation, problem-solving, learning literacy, math, and other academic-related skills, while learning through play.
Integrating these learning with play into the system is delicate in nature, with much discussion between The City and Purpleclay to ensure that a fine balance is achieved.
The City has created a high-quality imaginary play environment that provides meaningful and enriching learning experiences. It is the ideal venue where children can learn about the world they live in, build their confidence, and acquire new skills – setting the right foundation for their success through school and into adulthood.
In 2013, The City was awarded the "Best Play Experience Award" by a local magazine publisher which identified that it offered high quality role play with real costumes, small-scale real-life locations to better relate to, and children were able to pick up skills such as math and phonics.
These are made possible as children are offered daily learning development activities on various subjects of interest, along with monthly playtime-educational themes.
The City has also created a unique guided activity for schools, birthday parties and groups. Also known as"Working in The City", it consists of a series of more than 30 thematic activities, tailor-made to fit the skills of each age group.
OUR STATIONS
With 10 concept stations in their current location at Liang Court Shopping Centre in Singapore, The City is constantly looking to develop more themed stations to keep the children engaged and in doing so, bring continuous excitement to business partners and franchisees.
Some of their popular learning stations include:
Supermarket which activities allow the children to be the shopper or retailer while increasing their awareness of grocery trade, to learn about budgeting and money, practice mathematics and cashier transactions, and to learn about nutrition and the food pyramid;
Post office which activities include creating art work by coloring postcards, apply stamp stickers to envelopes, learn about the mailing process, logistics, and geography, explore the world globe and Singapore's city area map, and distributing letters to mailboxes; and
Cafe which activities allow for children to be dressed up and role-play as chef or waiter, accompanied by free or guided play in the kitchen, as well as being a customer who orders food from the café menu, amongst many other interesting learning stations.
Through offering various admission packages to suit customers with different preferences, as well as organizing birthday parties with various customization and activities, tie-ups with private early childhood and kindergartens, The City offers many options in reaching out to children, to engage them in meaningful fun through role-play.
Riding on Waves of Success –Franchising & regional expansion
The acceptance of the concept and proven business model has garnered much attention from interested enquiries in Singapore and the region for The City to establish more locations. Working closely with Purpleclay, plans are underway to establish four new locations in Singapore by end of 2015 and talks are on-going to bring The City into Kuala Lumpur, Jakarta, Bangkok and Hong Kong.
In sharing our franchise expertise and market analysis with The City, we look forward to developing a scalable and robust franchise framework which allows franchisees to successfully replicate the key success factors of the business. Purpleclay and The City believe that constant business support and innovation are also tantamount to the feasibility and viability of the franchising concept.
The City supports franchise expansion through initial set-up assistance found within the franchise manuals such as:
Site selection advisory and set-up;
Operational support (Comprehensive franchise manuals and training materials)
Business planning
Proprietary content – 30+ thematic activities tailor-made for The City
Marketing support; and
Initial training of staff
As well as continuous support in:
Review and monitoring of operations;
Central marketing support (Social media platforms, Official Website, Newsletters); and
Ongoing improvements to the concept
The City is focused on providing playtime education and real-life preparation for children through Fun, Meaningful Play Experience that Enriches Childhood Development and Fosters Success through School Years and Beyond!