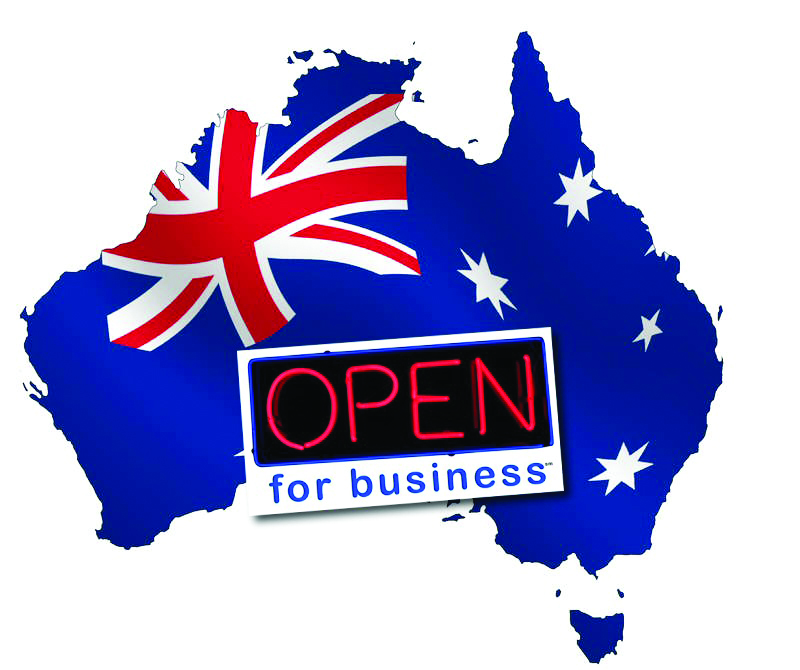 There's never been a better time to invest in a home-grown franchise. We look at the best reasons to choose an Australian franchise.
According to a study conducted by IBIS World in October last year, the Australian franchising industry is projected to post annualised growth of 2.8 percent over the five years through 2015-2016, boasting 1,175 businesses and a revenue of $172bn.
There is a diverse range of Australian-based franchise available, but the top four reasons for choosing a home grown franchise are:
Local customs and commercial practices more familiar


Buying a home-based franchise will ensure that you are familiar with Australian customs and practices. Information is also easily accessible.

Direct access to franchisor easier and on-going support and assistance


Australian-based franchises will mean that franchisors are more accessible for advice, support, and assistance, without having to deal with international time zones.

Franchisor is more invested in their home base


Overseas franchisors may have many other offshore franchisors like you, but Australian-based franchisors are more invested in our market.

The brand is targeted to the Australian market


Businesses based in Australia are branded and targeted for a local market, taking the guess work out of that side of things.
If you want to buy a franchise
Here is just a taste of some diverse, home-grown brands that could be your next franchise:
Begin Bright: Begin Bright is committed to helping children meet reach their academic goals. Established in 2011, over 30 new Begin Bright centres have popped up throughout NSW, VIC, WA and QLD.
Boost Juice: Since 2000, Boost Juice has been tickling our tastebuds with over 350 stores operating in 17 countries. Boost has been delivering fresh juice and smoothies with a zest for life philosophy.
The Cheesecake Shop: The Cheesecake Shop has been the go-to for cake and dessert lovers since 1991, now with over 200 stores operating across Australia, New Zealand, the UK, and Poland. The business underwent a brand refresh in 2009.
Ferguson Plarre Bakehouses: Baking for over 110 years, Ferguson Plarre Bakehouses has specialised in producing sweets, savouries, catering, and their famous Tiddly Oggies or 'proper pastie'. Ferguson Plarre has over 65 stores today, and is the only bakery-café franchise in Australia to achieve a top 5 ranking in the recent Topfranchise Awards.
Jim's Mowing (Jim's Group): From its beginnings as a part-time gardening business in 1982, Jim's Group has operated in the last 34 years. Jim's Group is the second largest franchise in Australia, offering franchises available in cleaning, building maintenance, electrical, fencing, finance, mowing, pool care, roofing and more.
Leather Doctor: Starting out as one-person operation in the late 1980s as The Vinyl Doctor,the business mainly involved repairs of cracked dashboards, car door trims, consoles, and the odd piece of furniture. As leather became more common in households, leather care became part of the repertoire. The Leather Doctor now operates more than 82 franchises.
Lenard's: Operating since 1987, Lenard's was founded by Lenard Poulter, who is still involved in the business. This chicken retailer has embraced change and a unique profit model.
Michel's Patisserie: Michel's started out in 1988 as a small bakery in Hornsby, NSW with two retail outlets, and has become a household name for pastries and cakes. Now part of the Australian franchisor business Retail Food Group there are more than 320 individual stores across the country.
Narellan Pools: Narellan Pools is a family business established more than 40 years ago. It's grown to become an iconic Australian brand and leader in the swimming pool market. Now it has more than 45 outlets.
Oporto: With more than 104 locations, Oporto has been tantalising our tastebuds with their renowned Portuguese style chicken and famous chilli sauce for almost 30 years. From its humble beginnings in North Bondi, Oporto has become a household name, trading in Australia, New Zealand, the UK, and China.
Plus Fitness 24/7: With at least 180 franchises sold across Australia, Plus Fitness 24/7 is an award winning, 24 hour gym franchise, which has been operating for nearly 20 years.
Sumo Salad: Sumo Salad has had Australians salivating (guilt-free) since 2003, with over 100 stores offering healthy, wholesome fast food, with a big taste to match. With the demand for healthy food options on the rise, Sumo Salad is a leader of the health fast food industry and continues to grow.
This is just a taster of what's available to potential franchisees across varied sectors, business models and budgets.