Franchises are a lucrative business option as they help in building profitable chain stores without the risks of major investments and liabilities. However a franchisor's success lies in the effective management of its franchisees and today many franchises have successfully built business empires. For the franchise industry as a whole, 2014 was a mixed bag of hopeful highs such as seeing a growth in the job market, difficult lows like fast-food worker strikes and landmark decisions like the National Labor Relations Board's "joint employer" model. Despite the ups and downs the industry was seen to continue its growth and expansion. The following top 10 franchises Entrepreneur's 2015 Franchise 500 list have emerged as leaders and so, it is worthwhile to look at their objectives and strategies for 2015:
1. Hampton Hotels
Hampton Hotels have always been known for its unique culture of hospitality also known as "Hamptonality". Most Hampton Hotels are considered budget hotels, as they do not offer on-site restaurant facilities or bell and concierge services as at full-service hotels. The Hampton brand primarily caters to the business and leisure traveler looking for limited service affordable options.
The franchise's value proposition of providing customer oriented services right from friendly staff, rooms with multiple outlets and a guarantee of a 'clean-and-fresh-bed' to a no-questions-asked-money-back policy have endeared them to their customers. The Hampton Hotels have leveraged its brand value and ability to translate their culture globally, by opening properties in London, Russia and Poland. This has grown their chain to include almost 2000 hotels across 16 countries. Next on Hampton's agenda is China, where it plans to open up to 400 hotels.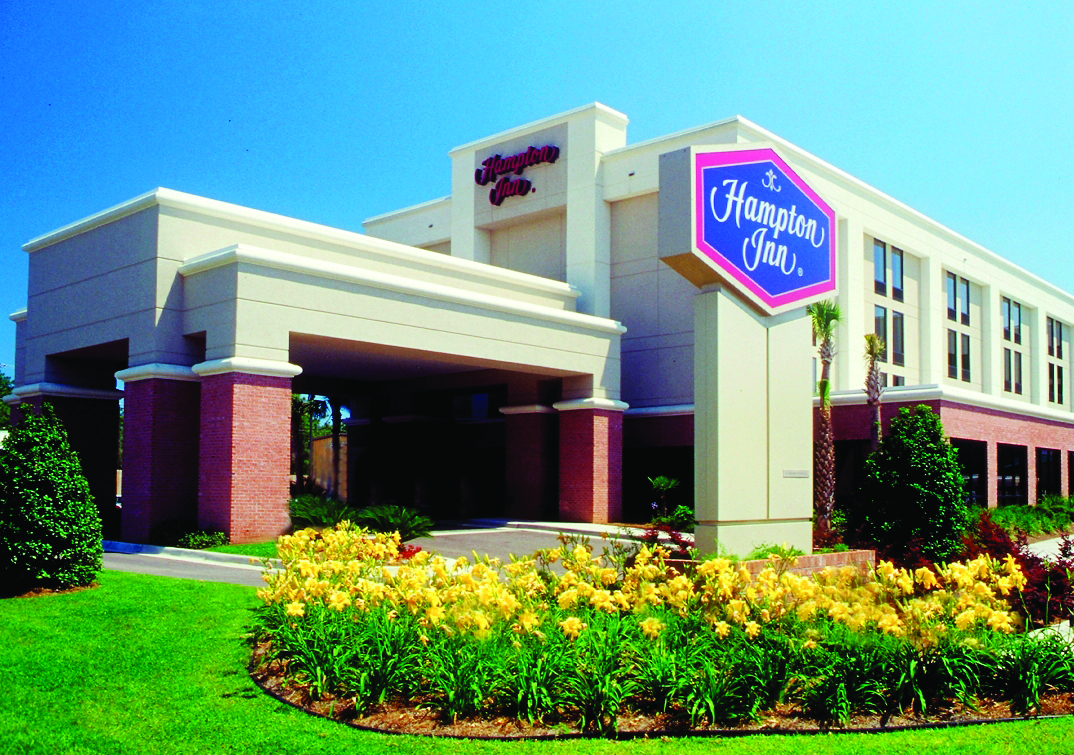 2. Anytime Fitness
The current year was just another year of achievements for the 24-hour health and fitness club chain based in Hastings, Minnesota. It signed on its 2 millionth member and went on to open almost 350 new gyms, thereby reaching the 300-new-units mark for the seventh year in a row. This means that the chain is now present in all 50 states and in 20 countries at 2400 plus locations.
The chain made its first time venture into Malaysia, Hong Kong, Singapore and the Philippines. The fitness franchise is expected to continue its relentless growth to add another 300 plus units in next year and break into the billion dollar club by surpassing its record $900 million revenues of 2014. As per Forbes, the health chain is the fastest growing health club franchise of 2014.
3. Subway
Subway in its website proudly announces its presence in 108 countries with 43,056 restaurants. The Connecticut based company is the largest restaurant operator globally and is owned and operated by Doctor's Associates Inc. It is also one of the fastest growing franchises globally. The company still thinks there is ample room for growth and plans on moving into hospitals to open around 300 units in addition to the existing 1900 plus units in Walmart stores.
Subway is not only looking at customer convenience through ubiquitous presence but also through its all-day options like rolling out new breakfast items and new offerings like Flatizza, which is a small flatbread pizza in the fast growing snack segment. Subway is adding a new Simple $6 Menu in addition to its iconic $5 Footlong. The new Menu including a choice of 6-inch subs, a drink and chips is expected to become a fast-food staple in 2015.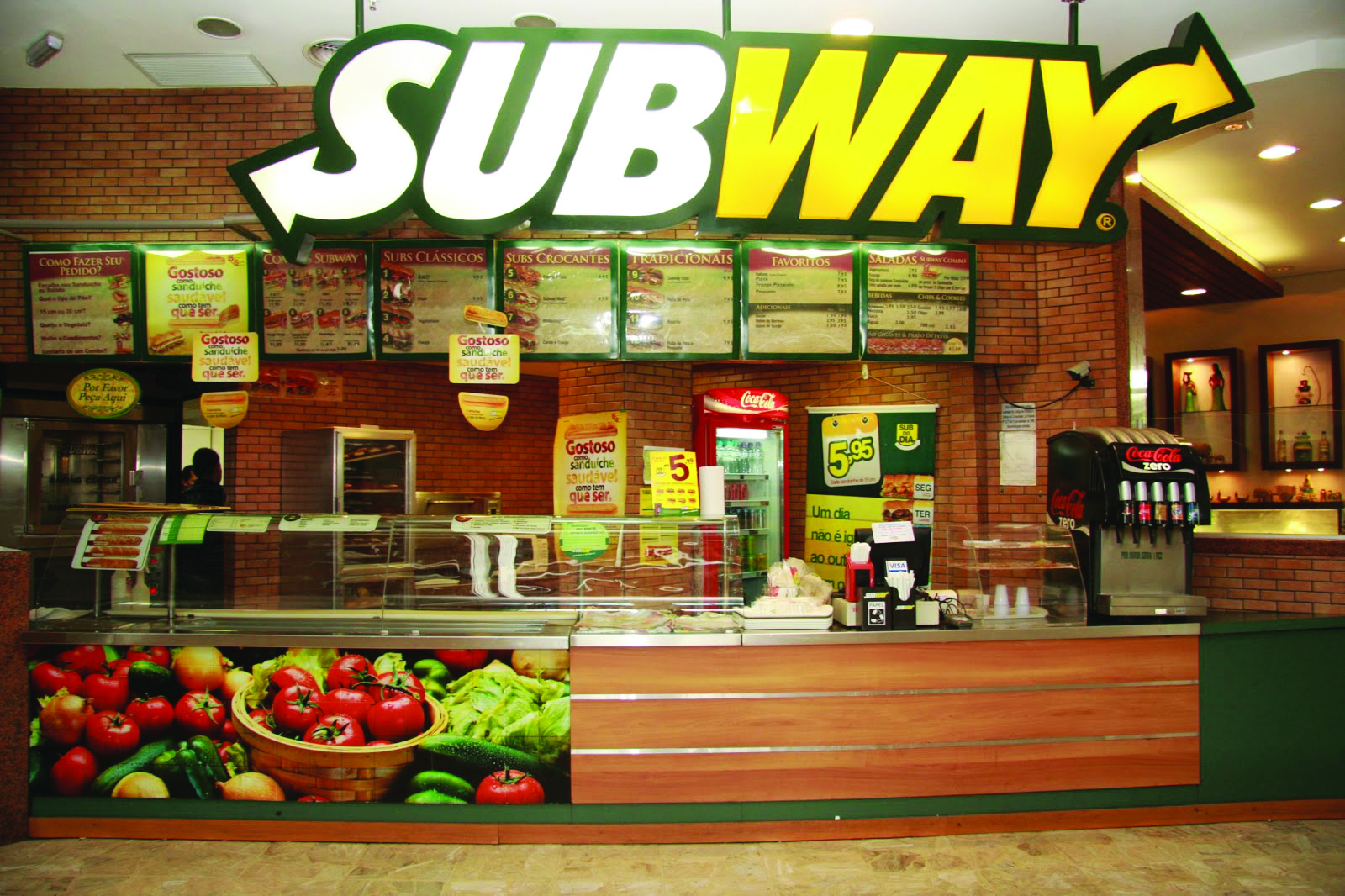 4. Jack in the Box
The San Diego based chain has moved into a franchise dominated model from only 25 percent franchise outlets in 2005 to 80 percent of 2250 outlets in 2014. This was accompanied by a leadership change and expansion from Western U.S. to 21 states. The 63 year old company's growth is further complemented by the popularity of its Qdoba Mexican Grill subsidiary with more than 630 units.
Jack in the Box has always focused on innovation and putting together a refreshingly different menu that ranges from its new breakfast burritos and croissant donuts to tacos and egg rolls. The company has also been known to have a good mix of international selections while catering to the local tastes. For instance, in Southern U.S. the company offers sweet tea and biscuits while in Hawaii they have Paniolo Breakfast, teriyaki chicken and rice bowl.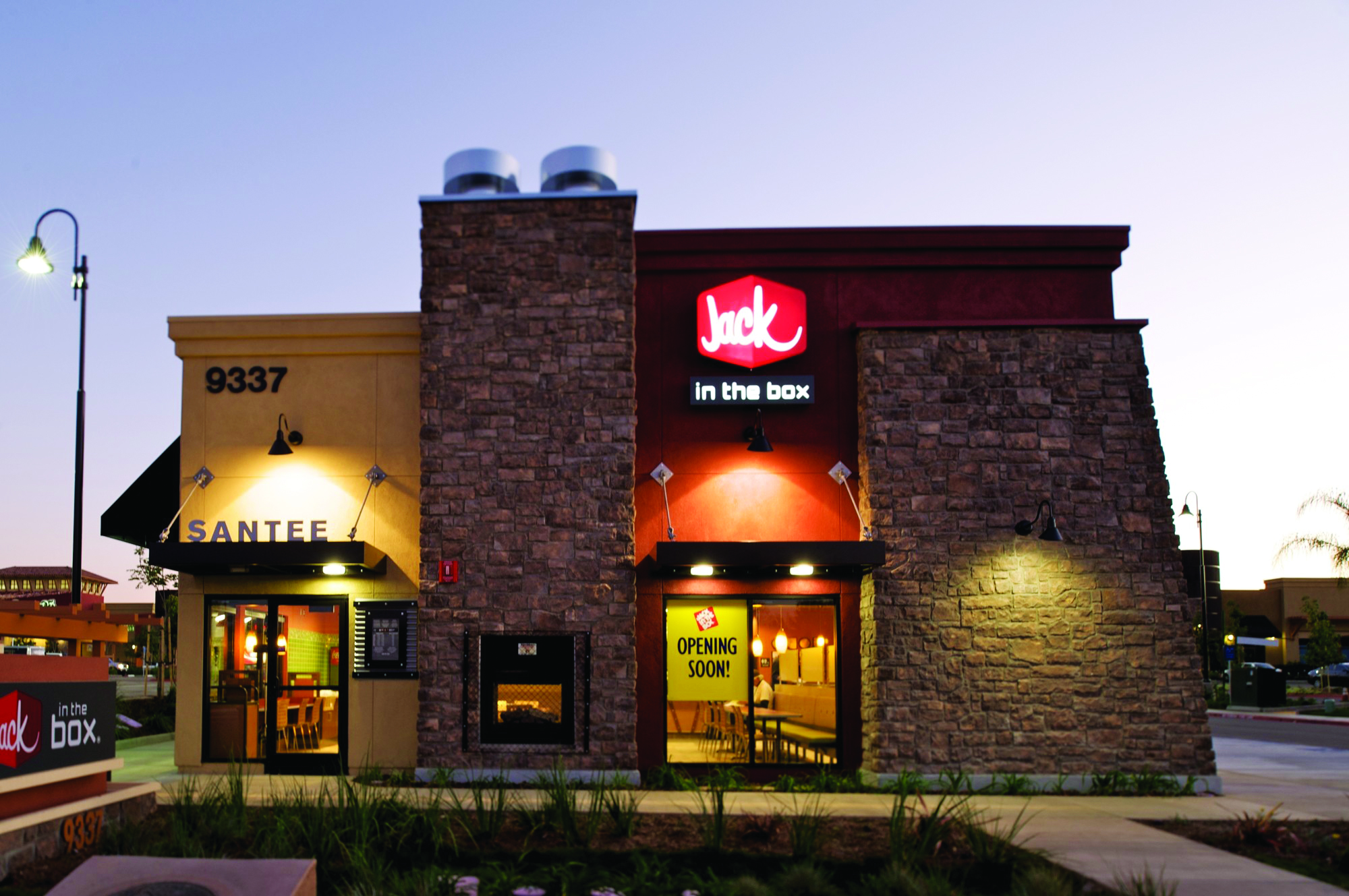 5. Supercuts
The Minneapolis based Regis Corp.'s value focused hair care salon went for a leadership reorganization in 2012 to renew its focus on growth and expansion. The new strategy paid off and Supercuts opened 124 stores across U.S. and added 144 franchisees. This totals off the count to more than 2500 units. They also have stores in Canada and U.K.
The company's phenomenal growth is expected to continue, as most of the new franchisees have backing of corporations and hence are looking forward to developing multiple units. Supercuts is also looking for more good business deals with franchisees with a strong track record and not necessarily with a salon background.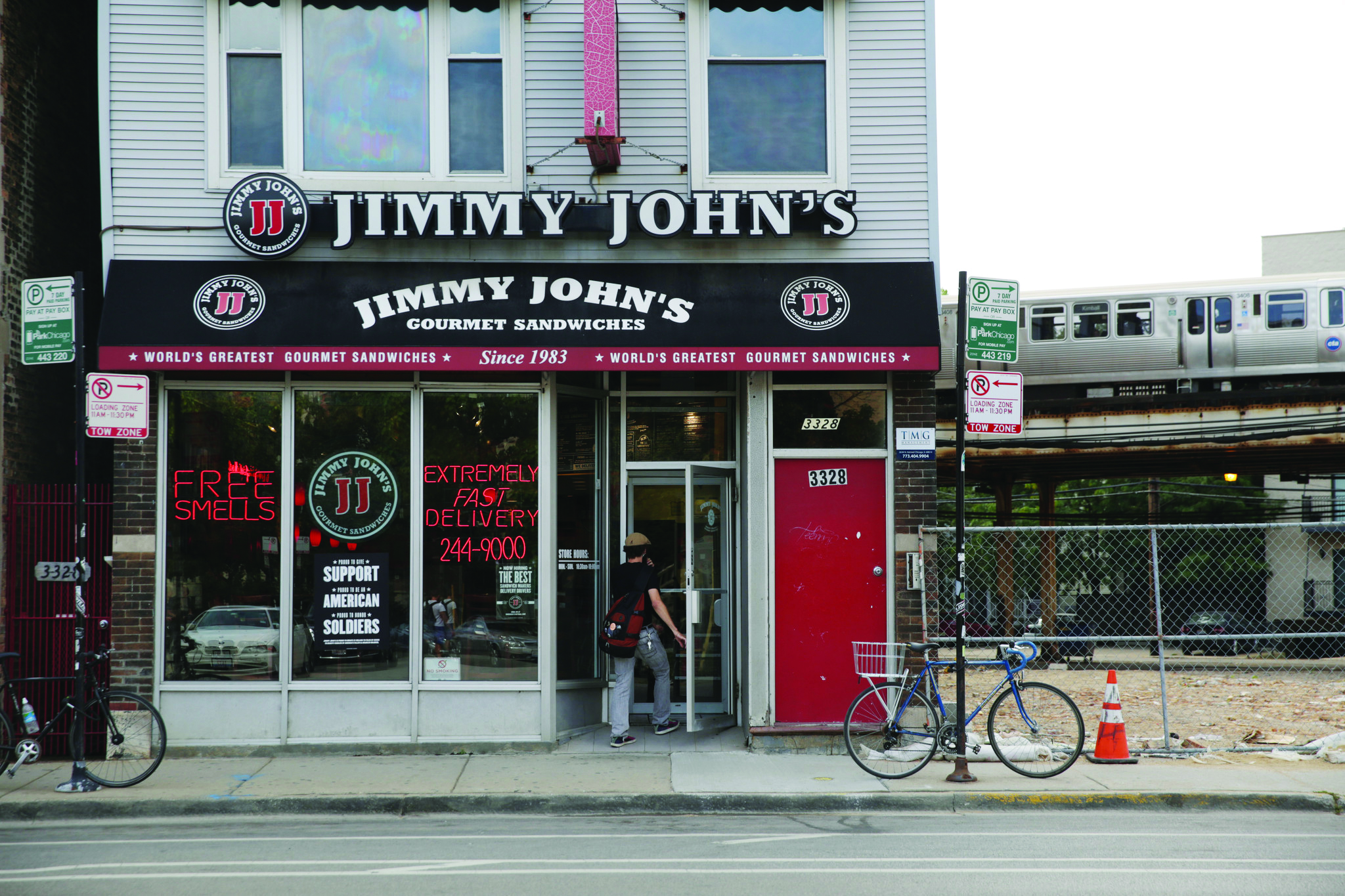 6. Jimmy John's Gourmet Sandwiches
Jimmy John's unique proposition is its "freaky fast" service. For instance its 8-inch sandwiches can be made to order in a matter of 30 seconds. The emphasis on freshness is reflected in the fact that each store bakes bread every day. And this has worked well for the 2100-unit Champaign, Illinois based company despite rarely changing its menu or running special promotions as standardization has been the key element.
Nearly 80 percent of its growth is from the existing franchisees which due their great business relationship, continue to invest. Yet the company is looking at growth through expansion as well and has opened 300 outlets in 2014. Another 300 is expected to follow as the chain believes that its customer base is still underserved especially in big cities like Los Angeles and Boston where the company ventured into only recently.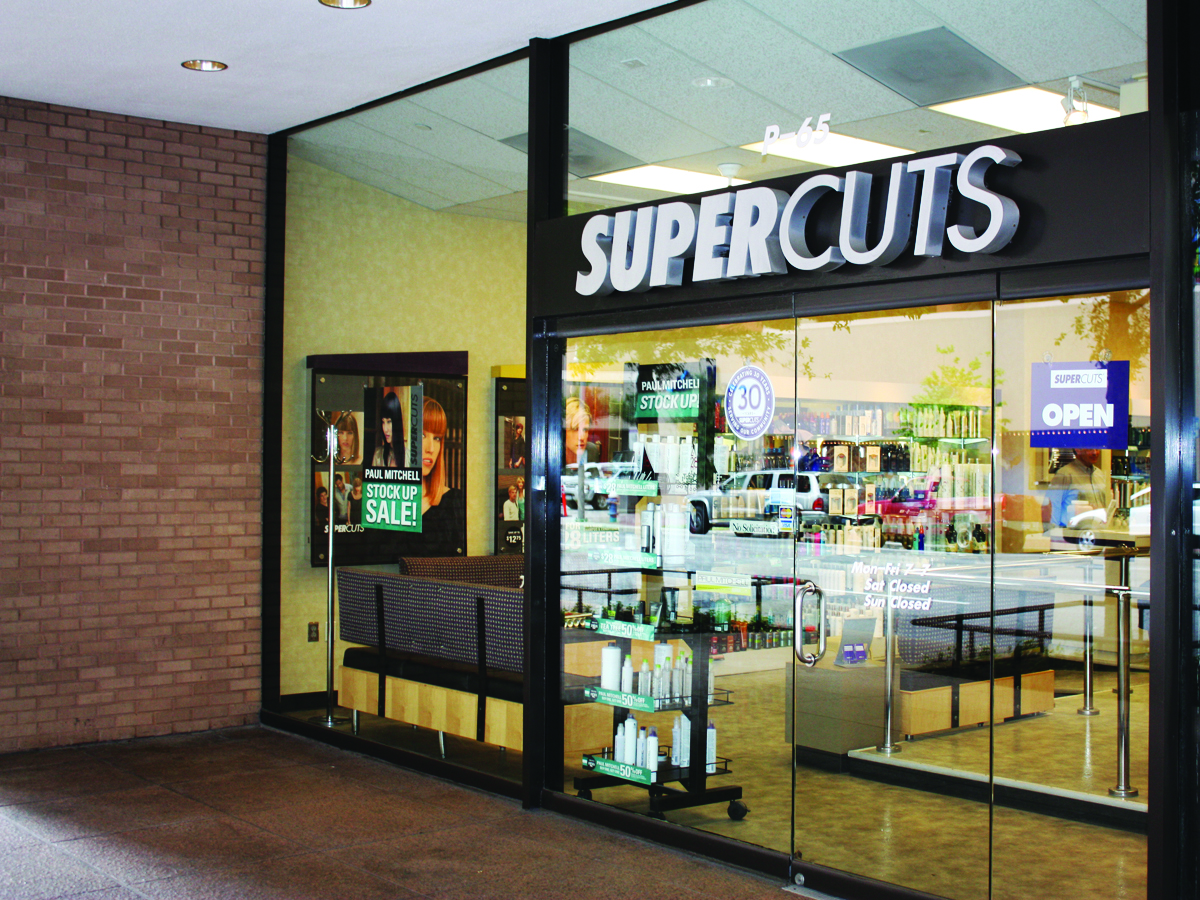 7. Servpro
Servpro, a 46 year old, 1700 unit chain based in Gallatin, Tennessee specializes in residential and commercial cleanup and restoration services for fire, water, mold remediation in carpets, floors, upholstery and HVAC systems. The chain has presence in 50 states in U.S. and Canada. The company has been at the forefront of technological empowerment of its franchisees and continuous innovation. This is evident from the new tools the company released to its franchisees like the DryBook, a software to enable technicians to follow industry-standard drying techniques, improve results and restoration works.
Another example is the Here to Help Connection website which allows real time data collection from DryBook to facilitate the customers by informing the expected restoration time. The new drying chamber from Servpro helps franchisees to restore damaged photographs, documents and medical files using the vacuum freeze drying technique endorsed by the Library of Congress. Servpro is featured at the fifth position on the Forbes' list of the Top 20 Franchises for the Buck.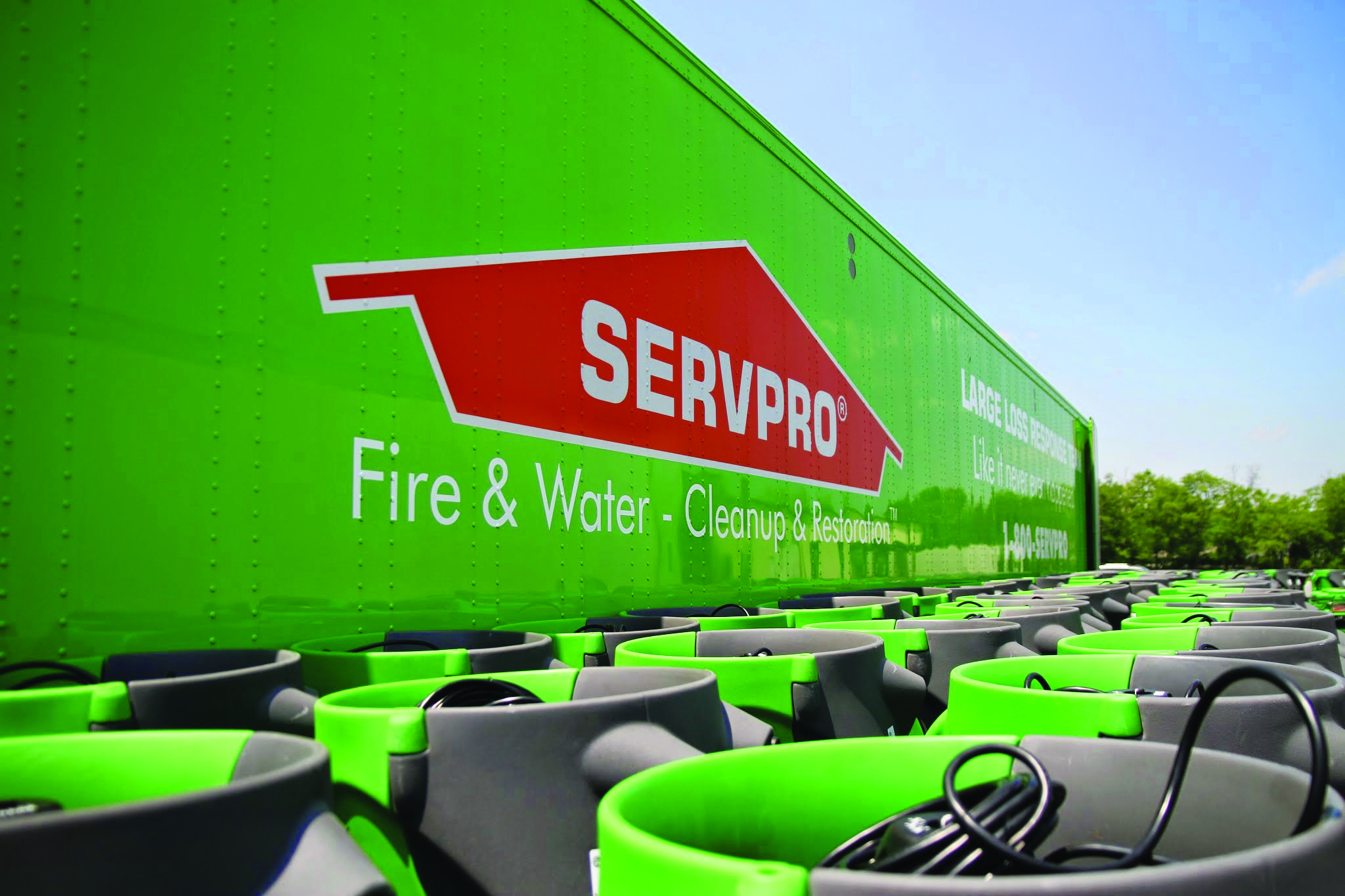 8. Denny's
Denny's believe in being a fun brand and it is evident from its innovative menu like the Hobbit Menu and the animated web series, "The Grand Slams" featuring the adventures of Pancake, Egg, Bacon and Sausage. At a New York upscale location, Denny's offered the $300 Grand Cru Slam: Grand Slam breakfast for two served with a bottle of Dom Pérignon. It has also partnered with Atari on a remixed menu to launch classic video games' breakfast versions like the Centipup, Take-Out and Hashteroids. Denny's is poised for growth not only through its innovative offerings but also through renovation of its Las Vegas restaurant and expansion. In the last year it added around 40 restaurants and is planning to add another 30 in nine Middle Eastern countries in the next 10 years.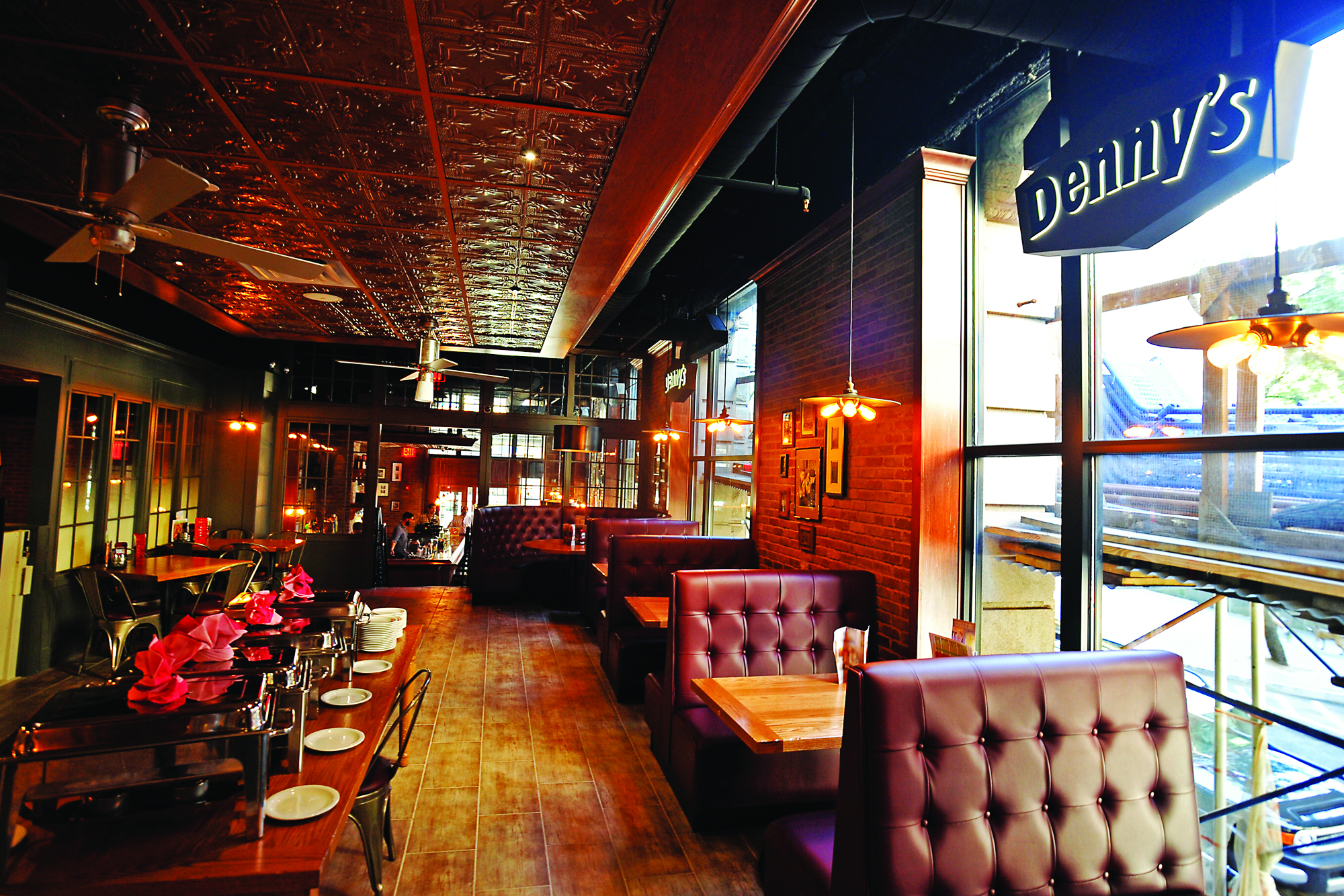 9. Pizza Hut
Pizza Hut owned by Yum Brands has the largest market share of the U.S. pizza market at 15 percent in despite the competition due to multiple new and existing entrants. In fact the Yum Brands owned company claims that WingStreet, which is its sub-brand is the largest Buffalo-wings delivery company in the United States. Pizza Hut added 100 units in U.S and 300 units internationally to focus on utilizing a small footprint delivery model.
It also redesigned its logo, revamped its menu focusing on build-your-own pizza concept and even modified its employee uniforms. The new menu includes banana peppers, meatballs, spinach, 10 new crusts to choose from including toasted Asiago, a choice of six new sauces and four new drizzles including honey sriracha. For the health conscious customers, Pizza Hut has introduced "Skinny Slices", with each slide under 250 calories.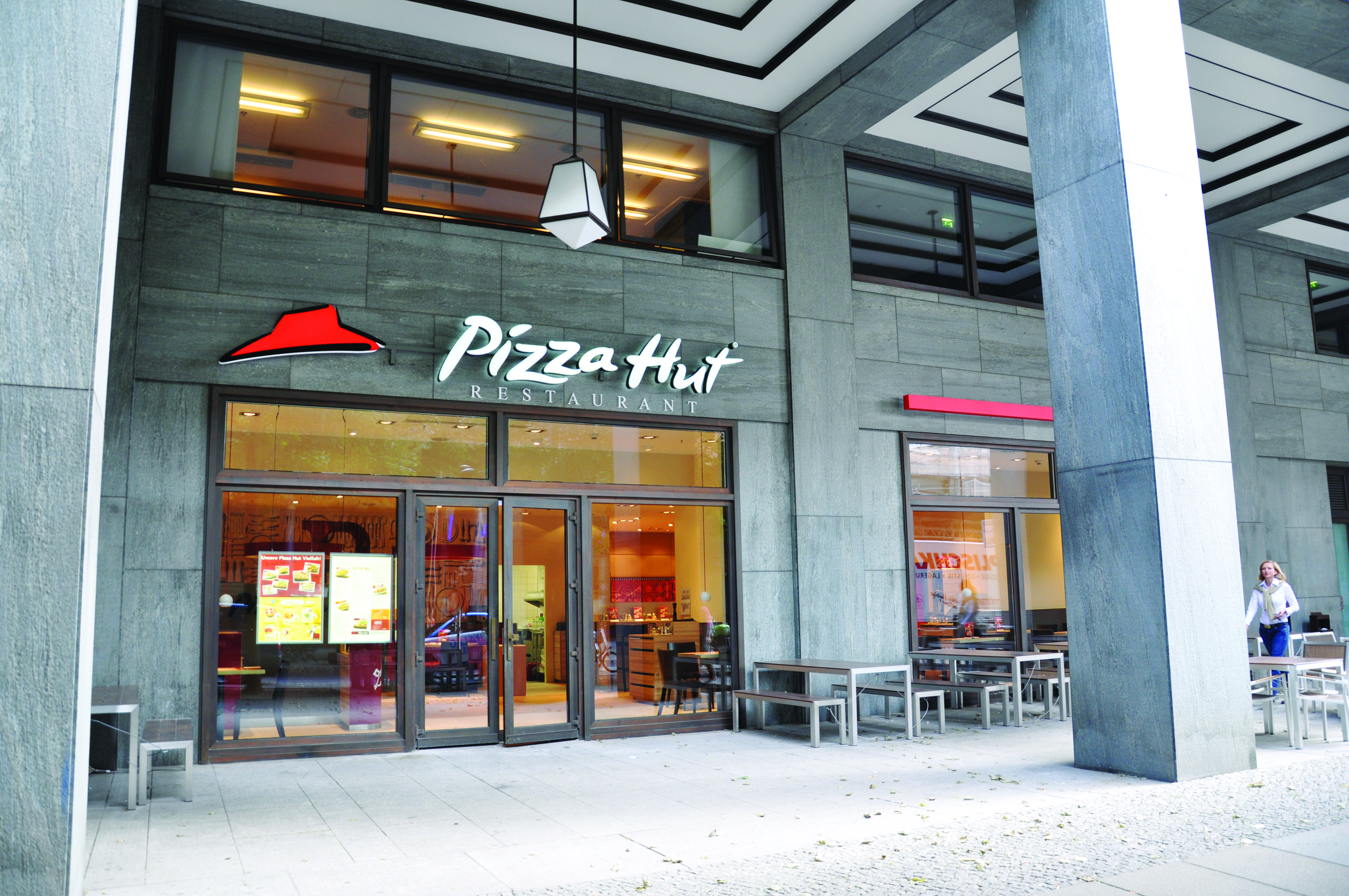 10. 7-Eleven
This international chain, 7-Eleven Inc with headquarters at Dallas, Texas is the world's largest franchisor as well as licensor of convenience stores and has more than 54500 outlets. The chain's largest markets are Japan, U.S, Thailand, Korea and Taiwan. For the last half-decade 7-eleven had followed a strategy of going beyond the offerings of a typical convenience store.
The company offers a huge range of high quality, low priced private label products from beer and wine to batteries. The other products on offer are the in-store video rental service Movie Quik, Citgo gas brand and 7-Eleven Speak Out Wireless, a prepaid phone service. The 7-eleven Slurpees and Big Gulps are famous. The chain has also started to cater to customer preferences for hot and healthy food options like wraps, juices, egg-white sandwiches and salads developed by the fitness guru Tony Horton.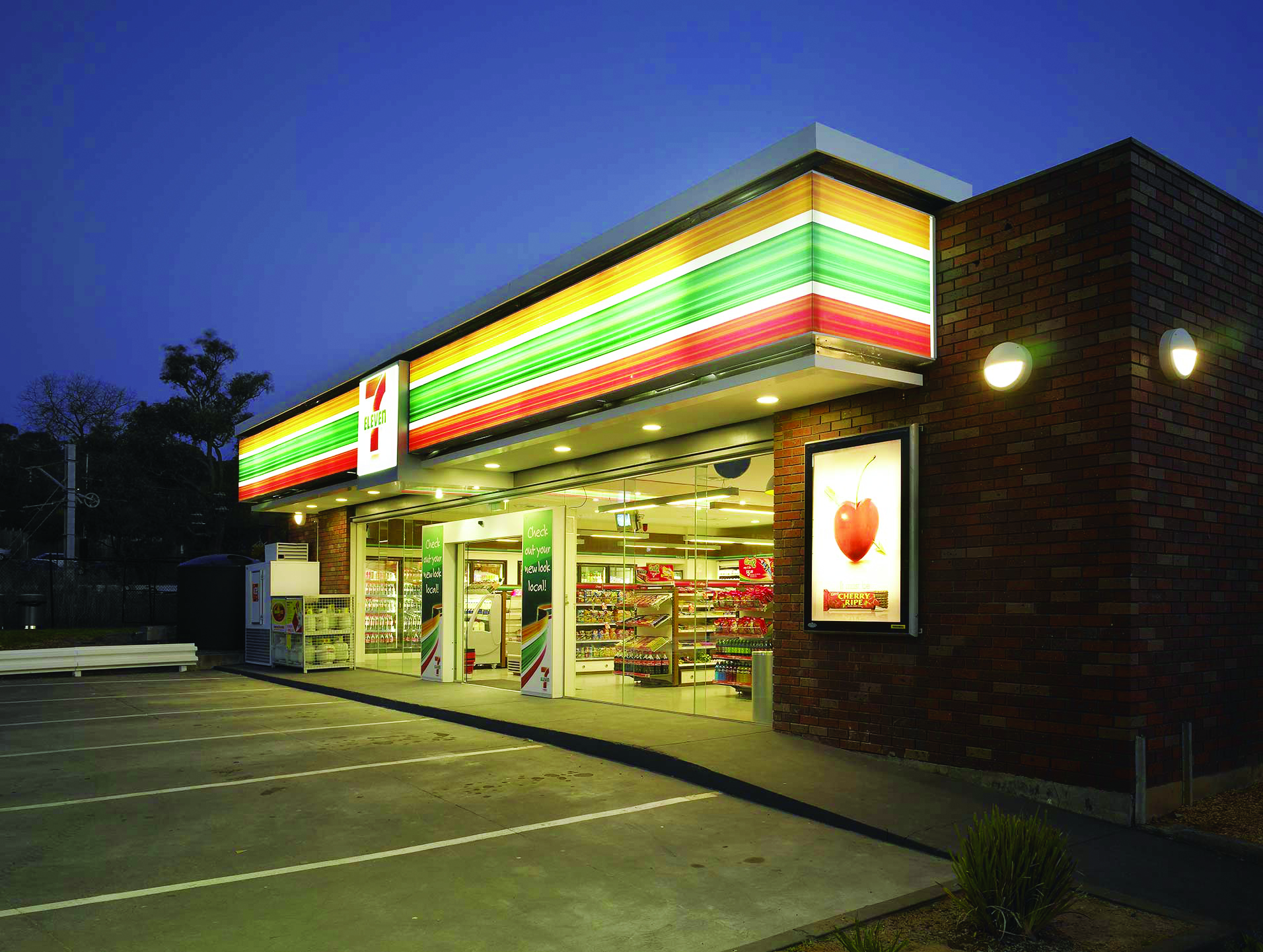 In addition to the above top 10, there are many other franchises vying for market share especially in the fastest growing quick-service restaurant sector, where the players are no longer competing solely on prices but also on food quality, customizability and restaurant ambience. Another segment showing rapid growth potential is the maintenance sector offering cleaning, pest control and restoration services while offering environment friendly solution. The other interesting and expanding areas are personal care, fitness and child education related businesses.
Reference: www.entrepreneur.com