Both require planning, technique and patience to win the Championship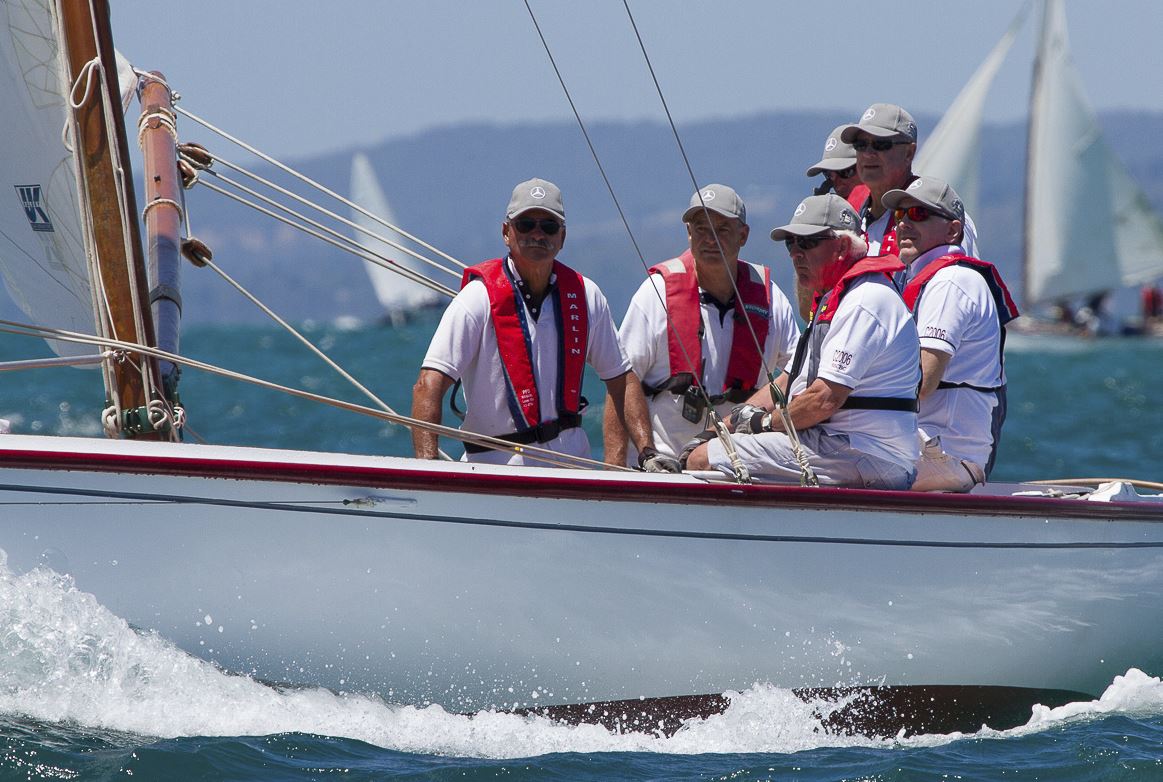 I have been a sailor since I was 9 years old, and I think there is a great comparison between sailing and franchising in many areas. To be successful in either, there are many parallels, which may lead me to suggest Franchisors looking for high quality Franchisees, should start scouring the Sailing Clubs!
Some of the areas I will use in my comparison are:
Need a Race Plan, or maybe a Business Plan
Need good equipment
Good leadership (the Skipper)
Need to build a consistent team (regulars)
Be able to celebrate the successes
I am a gluten for punishment my wife says, and I happen to sail at 2 Clubs. Whilst we see it as very serious, I was privy to attending the last America's Cup in San Francisco in 2013, and that was the level approaching perfection – one that every Franchisor dreams of. These boats were approaching 100 km/hr up on foils and were being sailed by the best professional sailors in the world.
As much as we may dream of this level of sailing, the beautiful Couta boat I sail on does not quite reach this level of performance or perfection – but we try hard to!
Having a Race Plan or Business Plan
The day before a race, our skipper decides on how many people he wants to take as crew depending on the forecast wind. Often we sail with 7, or down to 5 on a light day. I would compare this to looking at the economic climate, and having a feel of what may be coming in the near future. All franchises should be doing this possibly in the form of a SWOT analysis on a regular basis.
Before we start a race on the Couta boat we normally have a small meeting where we discuss the weather, who will do which jobs, and who is to support them. Some jobs take two people in a specific order and all this is agreed upon. Probably the equivalent would be a Team Meeting, (Franchisor or Franchisee level), where the jobs are allocated, and everyone hopefully can see the big picture, and knows the jobs they need to do.
Having Good Equipment
Whether in business or sailing, you need good equipment. If a Franchise system is skimpi ng on fitout, equipment required to service the customer, and just looks tired, the performance will probably mirror that image. In my days at Caltex, it was essential that every so often a new image was bought in to keep the service stations competitive, or they just lost their shine and performance followed.
In sailing this is reflected in having a good boat that will be consistent and reliable. The America's Cup boats were the most consistent I have ever seen, relying on technical innovations (which happened to Team USA half way through the Regatta), to achieve superiority over their competition. In the Couta boats this comes down to good design, regular maintenance and even getting the bottom cleaned every couple of weeks by a diver (not me)!
Good leadership (the Skipper)
A good boat needs a good Skipper to win. The Skipper must have a great understanding of his vessel, and be able to understand / participate in the decisions that have to go on around him. This does not mean he has to do everything, it means he has to be able to delegate, and make sure all the rest of the crew do their jobs, and give him feedback as required.
The America's Cup demonstrated this to perfection, with Australian Jimmy Spittle leading Oracle Team USA as the skipper, and yet taking in information from the tactician and all around him.
In a Franchise, this has to be the case from the CEO of the Franchisor, through the Franchisee, and then passed through to the staff. If the leaders are unsure what they are doing, this creates doubt down the chain and inevitably leads to poor performance.
Need to build a consistent team (regulars)
How often do we go into a business and over a quiet time, or on a weekend are dismayed by the staff who are on hand? Whether it be poor service in a coffee shop, staff taking phone calls or chatting amongst themselves while the customer stands looking at them, it all reflects poorly on the business.
In sailing, it is not always easy to get a regular crew (especially when it can need 7 on a Couta boat), so it is always the Skipper's problem to be recruiting and training so they have a good size pool to draw on. Our recent success on Zephyr this year was probably a regular crew of 5 people who all knew what was required, and then some others to add ballast and weight to the boat.
Be able to celebrate the successes
In a Franchise system, whether as the Franchisor or the Franchisee, it is good to be successful. This may be in just making a tidy profit, or it may be in recognition from others such as the FCA Awards, or it may be internal awards within the Franchise System. By passing on acknowledgement of a job well done, everyone feels better and is more willing to perform at that little bit extra that often makes a big difference.
In sailing it is similar, and in most cases it is a team event. Even if you are a solo sailor, you still probably rely on parents, a partner, or a mate to assist you in your sailing endeavours. In a team like the Couta boats there has been around 20 different people who were on board at different times in the 20 race season.
So if you can get your hands on the silverware, hold on to it and enjoy it.
Summary
Franchising and sailing have a lot in common as both rely on consistent performance to achieve the highest level of success. Maybe the FCA needs to start a training program for Franchisors, Franchisees and their staff on small boats at the various yacht clubs around Australia to build up the resilience!
Good luck with your new business.