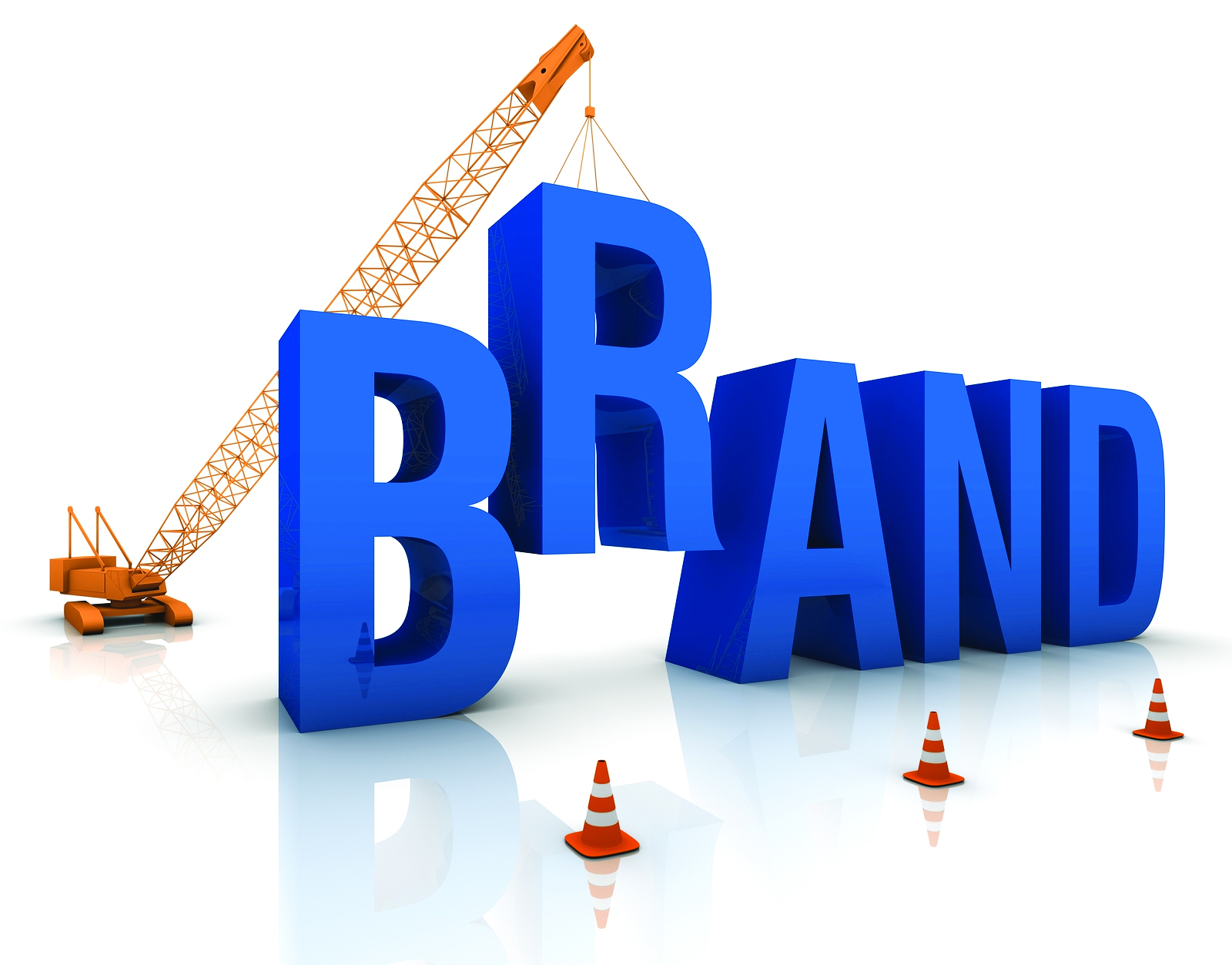 We know that franchising is about exposing your brand to partners. In understanding how successful companies integrate branding as part of their franchise business, we surveyed which are the successful brands, globally and in Singapore, and cross-referenced with those who use franchise as one of the main, if not, the main way of expansion and growth. Once established, we try and discover what they are doing to their brand, if possible, to grow their enterprises.
McDonalds is in franchising (ranked sixth) and perhaps Disney (ranked fourteenth), we know licenses their merchandise.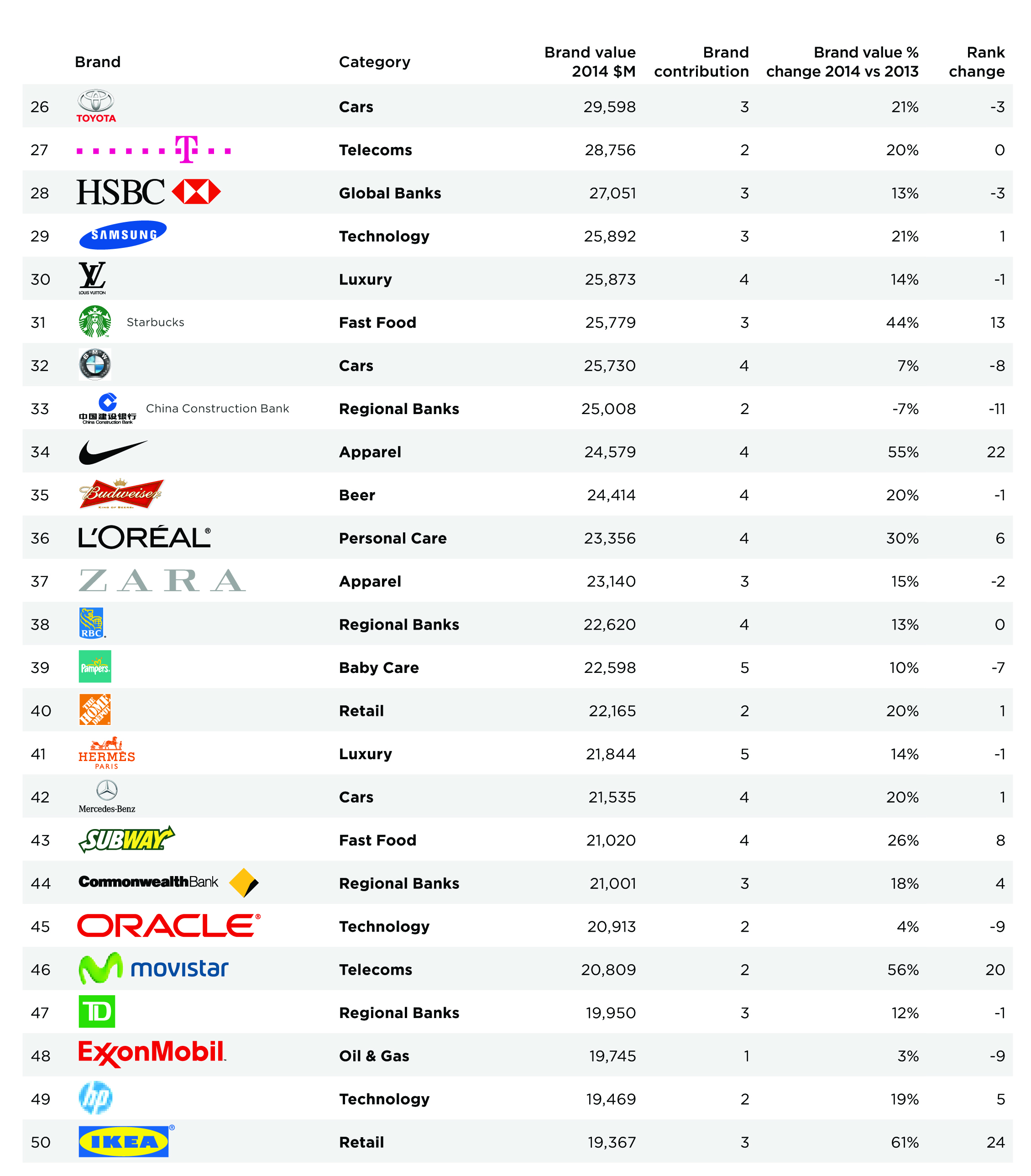 In another similar list on most valuable brands, we have McDonalds (ranked 5th), Disney (23rd), Starbucks (31st), Subway (43rd) which either franchise or license their brand and merchandise.
In a similar research of Singapore-based companies ranked on their brand value, conducted by Brand Finance, OSIM (32nd) and BreadTalk (46th) are the top two brands which are known to franchise their retail concepts to international markets, from their headquarter base in Singapore.
While there are various measures on what constitute successful franchises such as demand for the franchise brand from potential candidates, success of existing franchisees etc, we shall use brand valuation as the determining factor of franchise success due to data availability published in the public domain. In summary, we will focus on the following brands:
Globally (Source: www.millwardbrown.com)
• McDonalds (USD 86.7 bil)
• Starbucks (USD 25.7 bil)
Singapore (Source: Brand Finance)
• OSIM (USD 198 mil)
McDonalds
While there are endless case studies and analysis on the success of the McDonalds' system and franchise, we thought they are best summed up with the following five points:
Great Operating Model (Consistency) – McDonald's has one of the most sound and operationally solid business platforms in the world regardless of industry.
Collaborative Relationships with Franchisees (Innovation) – McDonald's has one of the most synergistic working relationships with their franchisees in the franchise industry. The Breakfast Menu, Fillet-O-Fish, Big Mac, Apple Pie, Egg McMuffin, McFlurry have all come from franchisee' suggestions.
Brand Development (Audience Knowledge & Exposure) – McDonald's spends over one billion dollars per year on brand development and advertising.  This brand development is what has fueled the growth of not only the franchise system, but each of the operating units themselves.
Financial Management – McDonald's owes the real estate that the franchisees operate on, the McDonald's system became one of the largest land owners in the world in a very short time period.
Vendor Relationships – Coca-Cola is the most prominent of the vendors, but each of the supplier partners play a critical role in the successful expansion of the franchise.
However, perhaps the biggest reason McDonald's has been a success for so long is its ability to weather storms. Though the trajectory for McDonald's has been primarily upward throughout its existence, the company has had to weather several challenges and controversies.
McDonald's has had many lawsuits directed at them for various issues, and has been the subject of a large amount of negative press. What does McDonald's do combat this negativity? From an outside perspective, it appears that at least part of their strategy entails acknowledging the concern or issue, and then dedicating resources in-house to staying on top of the issue.
Starbucks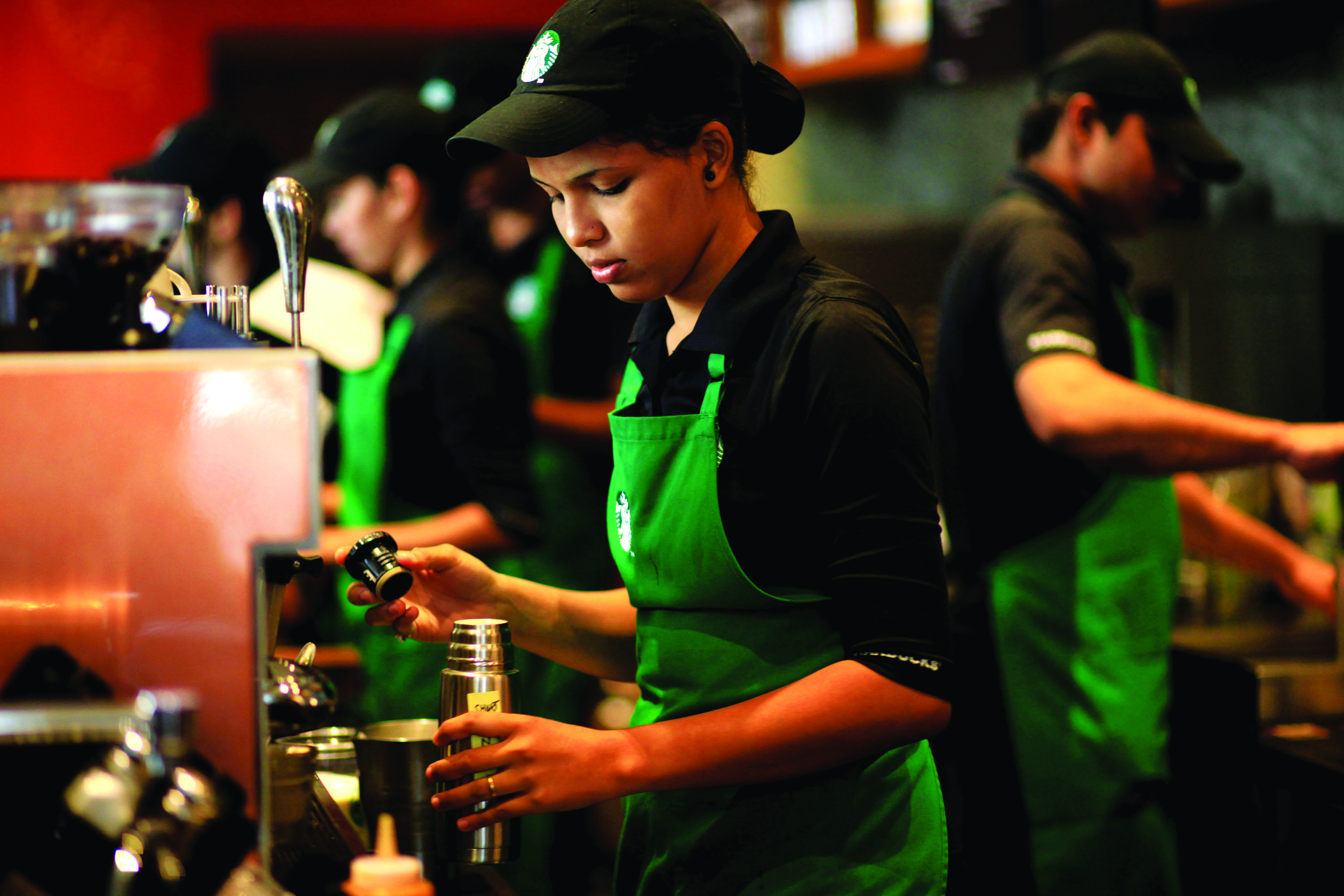 For Starbucks, we thought they are best summed up with the following three points:
Right Market Segmentation – Company has stayed with the upper-scale of the coffee market, competing on comfort rather than convenience, which is the case with its closest competitors – McDonald's and Dunkin Donuts.
Execution – Company continues to focus on its original product bundle that includes good coffee, quality service, and a nice environment to hang around.
Superb Leadership – Company founder Howard Schultz, who continues to come up with innovative products to expand the company's product portfolio, leads Starbucks.
A classic Starbuck's success story is their expansion in China. In 2012, Starbucks opened 500 new stores in China, bringing the total to 1,500. Now there are over 20,000 Starbucks outlets spread across 64 countries.
Instead of trying to force onto the market the same products that work in the U.S., such as whip cream-covered frozen coffee concoctions, Starbucks developed flavours, such as green tea-flavoured coffee drinks, that appeal to local tastes. Rather than pushing take-out orders, Starbucks adapted to Chinese local consumer wants and promoted dine-in service. In other words, Starbucks adapted its business model specifically for the Chinese, rather than trying to transplant everything that worked in America into China.
In fact, average revenue per outlet in China is one third to two thirds of those in the U.S. However, the average coffee sold in China is far more expensive than in the U.S.
Starbuck's high pricing strategy of specialty drinks allows it to have its Chinese outlets be more profitable per store in China despite the lower sales volume by positioning the company and its products as aspirational purchases. Carrying a Starbucks cup is seen as a status symbol, a way to demonstrate sophistication and the capability to afford a personal luxury for the up-and-coming middle class in China. Overall in Asia, its operating margins are 34.6% in 2011 versus 21.8% in the United States.
In addition, Starbucks did not use any advertising and promotions that could be perceived by the Chinese as a threat to their tea-drinking culture. Instead, it focused on selecting high-visibility and high-traffic locations to project its brand image.  At the same time, Starbucks advocated "Brand Global" to maintain brand integrity. One of Starbucks' best practices is to send their best baristas from established markets to new markets and train new employees. These baristas act as brand ambassadors to help establish the Starbucks culture in new locations and ensure that service at each local store meets their global standards.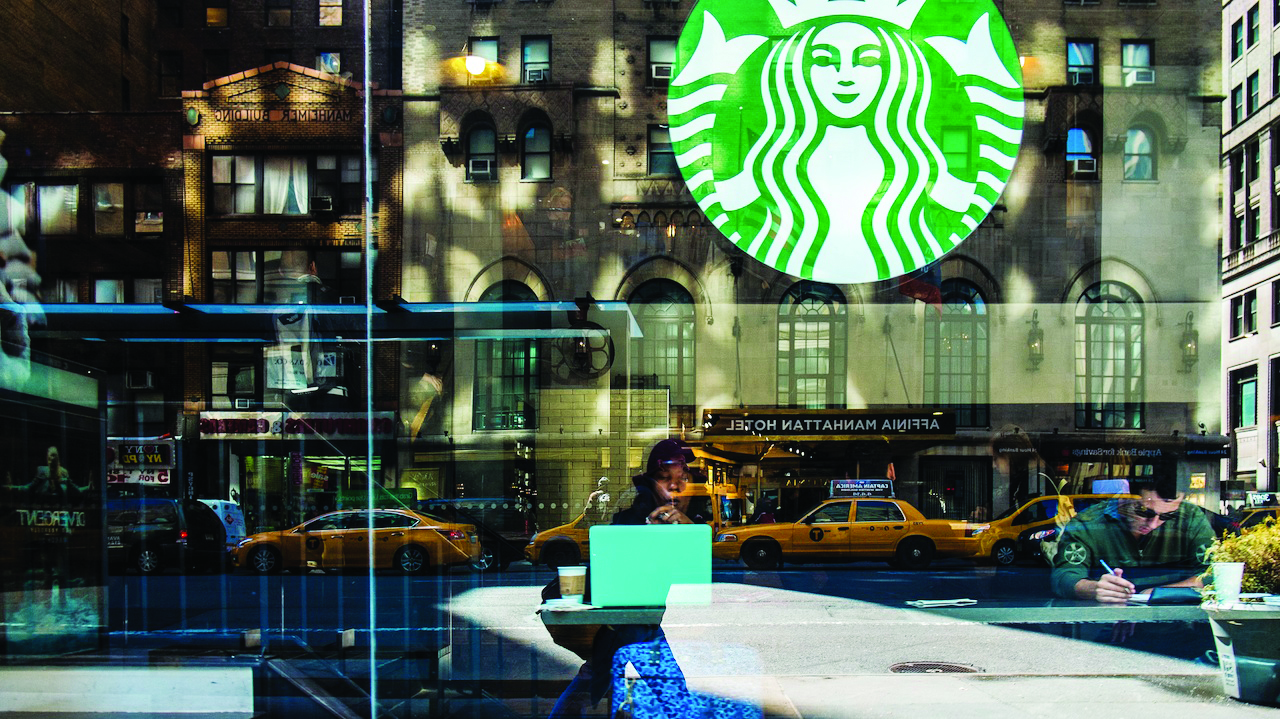 Starbucks also partners the locals to address the complexity of the Chinese market, Starbucks partnered with three regional partners as part of its expansion plans. In northern China, Starbucks entered a joint-venture with Beijing Mei Da coffee company. In eastern China, Starbucks partnered with the Taiwan-based Uni-President. In southern China, Starbucks worked with Hong Kong-based Maxim's Caterers. Each partner brings different strengths and local expertise that helped Starbucks gain insights into the tastes and preferences of local Chinese consumers.
Most importantly, Starbucks is committed to long-term growth and has done an excellent job in recruiting and training its employees. This is a win-win strategy because employees are at the heart of delivering the "Starbucks Experience" to customers.
OSIM
OSIM operates a big network of specialty retail stores and franchised outlets worldwide while its competitors sell through authorized dealers, distributors and online sales. Self-owned stores & franchisees also help OSIM better control its marketing and brand building. Currently, there are 590 OSIM outlets worldwide.
OSIM focus on premium branding, innovative products and strategic market positioning to drive revenue. OSIM is adopting a brand and business model similar to global brands like Apple and Nike with an emphasis on building the brand while outsourcing the manufacturing of products.
We can see the success of OSIM brand name with its massage chairs priced at a premium over its competitors' and yet consumers are willing to fork out more to make OSIM the top preferred brand. In an independent survey by international market research firm Synovate in 2010, OSIM was named the Most Preferred Healthy Lifestyle Brand and Preferred Massage Chair Brand in Asia. It had also won numerous awards such as "The Most Valuable Singapore Brands," "The Strongest Singapore Brands" and "The Brand with Exceptional Performance." According to research consultant Frost and Sullivan, OSIM ranked first in the massage chair market in terms of units sold with a market share of 68%, and in terms of sales revenue with a market share of 75% in Hong Kong in 2010.
OSIM has strengthened its business branding with its successful marketing know-how and careful brand management. In a speech at NUS Business School on Marketing in Asia as an Entrepreneur, OSIM's founder, Ron Sim said "Marketing is about selling perspective. If that perspective is not clear, your marketing is all going down the wrong way." It is how the marketing of each OSIM product sets it apart from its competitors.
The strategy of celebrity endorsement, mostly Asian personalities, has provided a worthwhile return on investment. Effective celebrity endorsement utilizes the celebrity's strong popularity and personality to communicate a brand's unique proposition and create awareness among the community, thus spurring buying sentiment. In additional to celebrity appeal, OSIM also employs online marketing such as Facebook, Twitter and mobile apps to reach out to the younger mobile generation. OSIM has achieved amazing results of 5 years of record profit and 20 consecutive quarters of bottom line growth after returning to profitability in 1Q09 (as of 31 Dec 2013).
Characteristics of Successful Brands
Let's explore the common characteristics of these successful brands, so you can build your brand accordingly.
1) Consistency – When consumers come back to a business for repeat sales, they usually expect to receive the same level of quality as they did the first time. No one wants to deal with a company they can't rely on for consistency. With so many industries being saturated with competitors, inconsistency is often enough of a reason for consumers to take their business elsewhere.That's why it's so important to adhere to a certain quality standard with a product or service e.g. McDonald's
2) Leadership – Just like any thriving community or sports team, there's typically an influential leader behind every successful brand. To coordinate the efforts of team members and guide a strategic vision for a brand, someone has to step up and steer the ship. Usually, they are also expert motivators and know how to maximize the strengths of different team members.
3) Passion – While it's certainly possible to build a brand in the short-term without passion, it's almost impossible to sustain it in the long run. When you examine massively successful people like Steve Jobs, they all have a serious passion that keeps propelling them to work hard and continually deliver greatness. Consumers often become just as enthusiastic about a product or service, leading to word of mouth advertising and referrals. Passion also helps businesses persevere through inevitable setbacks.
4) Uniqueness – Establishing a brand identity requires something distinctive. For instance, Apple has become known worldwide for their innovative products and minimalistic, aesthetic appeal. When it comes to service companies, Domino's Pizza used to guarantee that their pizza would arrive in 30 minutes or it will be free.
Creating an identity within a niche doesn't demand a revolutionary idea. It simply needs to have one special thing that separates it from the competition.In reality, it's possible to be "a one trick pony" as long as that trick is really good. Once a company figures out what that is, it can concentrate on it and should gain recognition in time.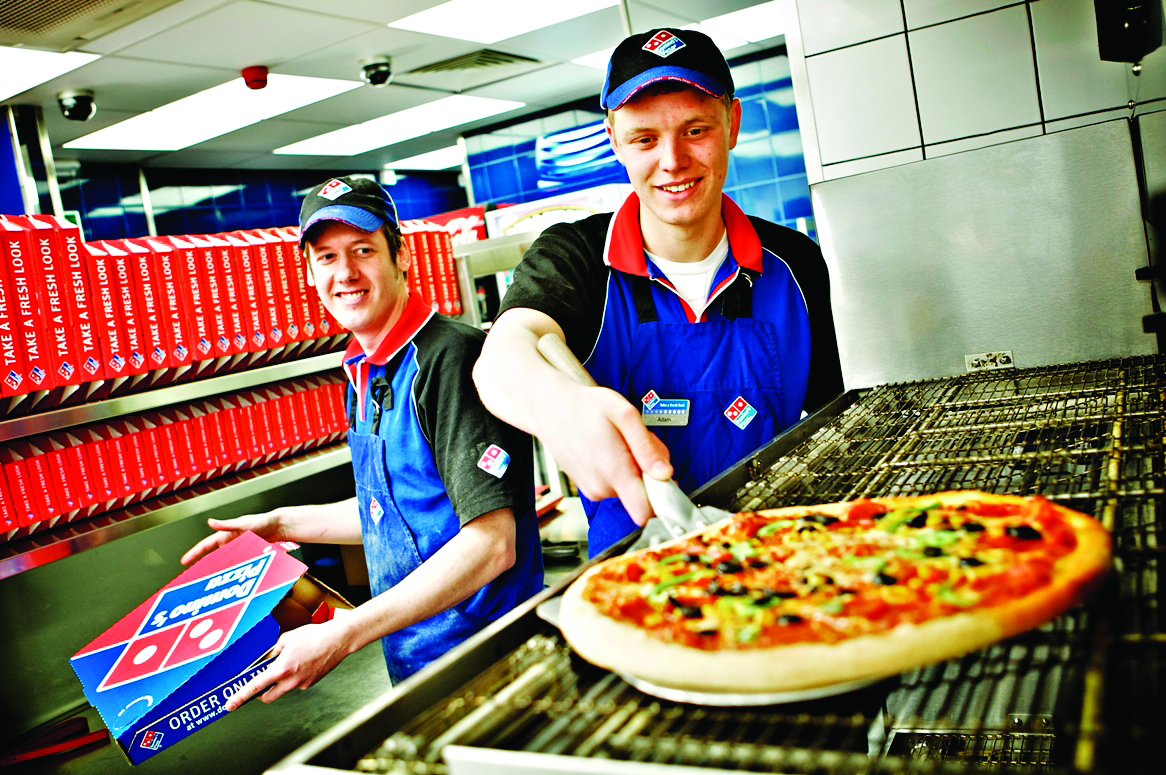 5) Competitiveness – Gaining an edge in today's business world isn't easy. For a brand to make a name for itself, team members should thrive on competition and constantly strive to improve. When it comes to the major players in any industry, none simply sit back and hope that their consumers will do the work for them. Instead, they tend to be the movers and shakers who work tirelessly toward building and optimizing their brand, going above and beyond consumer expectations. The end result tends to be a brand that is continually on the cutting edge of its industry.
6) Audience Knowledge – The best brands have a thorough understanding of the demographics of their target market, what their interests are, and how they communicate e.g. Starbucks. Understanding the target market is critical because it provides direction for the tone and reach of a marketing campaign, along with the overall identity of a brand, while helping to create a connection between a business and its audience. Trying to appeal to everyone (i.e. ignoring the concept of a target market) can be counterproductive, causing a company's brand to become diluted. Finding the right branding approach requires first understanding the target market.
7) Exposure – Another big part of being recognized as a distinctive, successful brand is the ability to reach consumers through multiple channels. Obviously, larger companies have an advantage gaining exposure because they usually have a bigger marketing budget and more existing connections. They can pay for television commercials, be featured in globally-recognized magazines, and rank highly in search engine results pages.
However, the Internet and social media have narrowed the gap between small companies and large ones. By developing a presence on networks like Facebook, Twitter, LinkedIn and Google+, anyone is able to reach almost any consumer.
Conclusion
"Today's customers have access to greater amounts of information faster than ever before. With pervasive social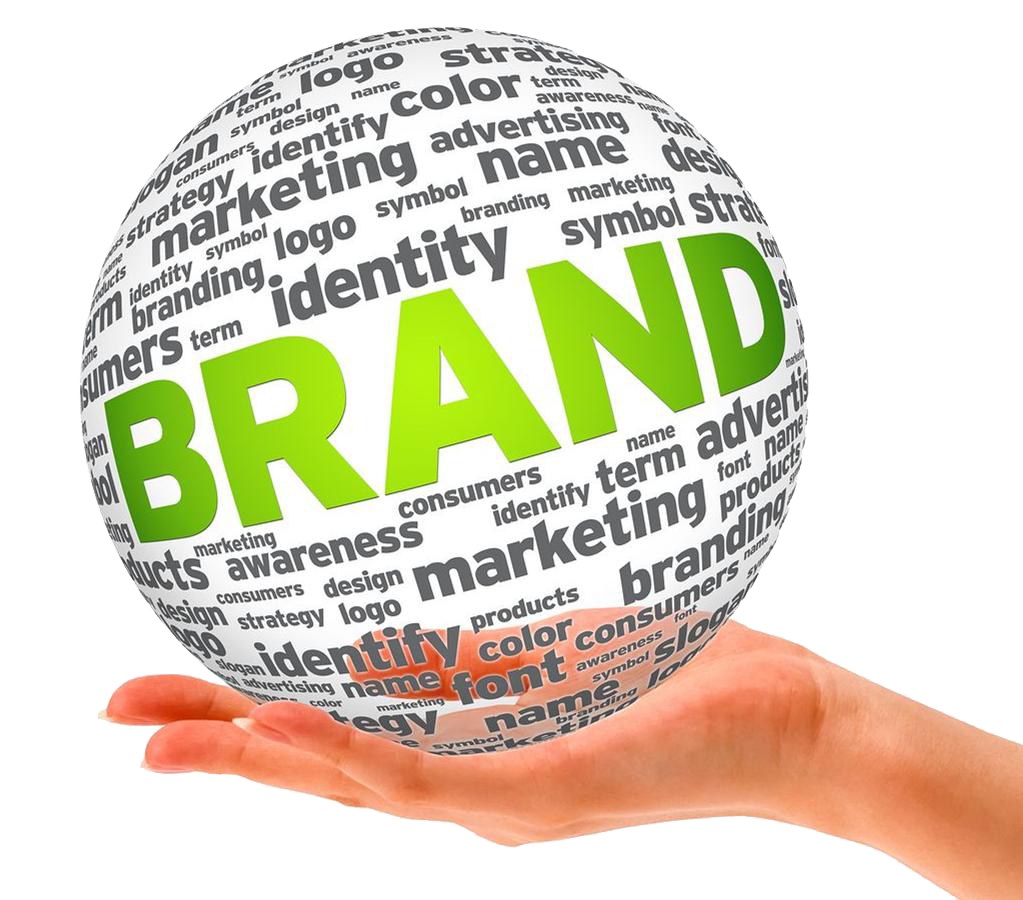 media tools and the current trend of web and video blogging, brand managers are met with an ever increasing number of threats to maintaining their brand's image and credibility. This is particularly challenging for franchising companies.Franchisor wrestles with the balancing act of protecting their brands while supporting the creative and entrepreneurial spirit of their franchisees. This universal challenge exists, in large part, because of the very nature of the franchising model and its inherently competing characteristics."
By understanding how successful companies navigate environmental challenges successfully, along with characteristics of successful brands, we can learn on making our own companies successful in our own rights.