There are various measures on what constitute successful franchises. Measures may include:
Demand for the Franchise Brand;
Success of Existing Franchisees; or
Overall Brand Valuation
In this article, we shall use brand valuation as a proxy for successful franchises. Taking reference from millwardbrown.com and Brand Finance, the most successful global franchise brands are (in terms of brand valuation) McDonalds (USD 86.7 billion), Starbucks (USD 25.7 billion) and Subway (USD 21.0 billion).
So what exactly makes these three global brands the most successful global franchise brands?
McDonald's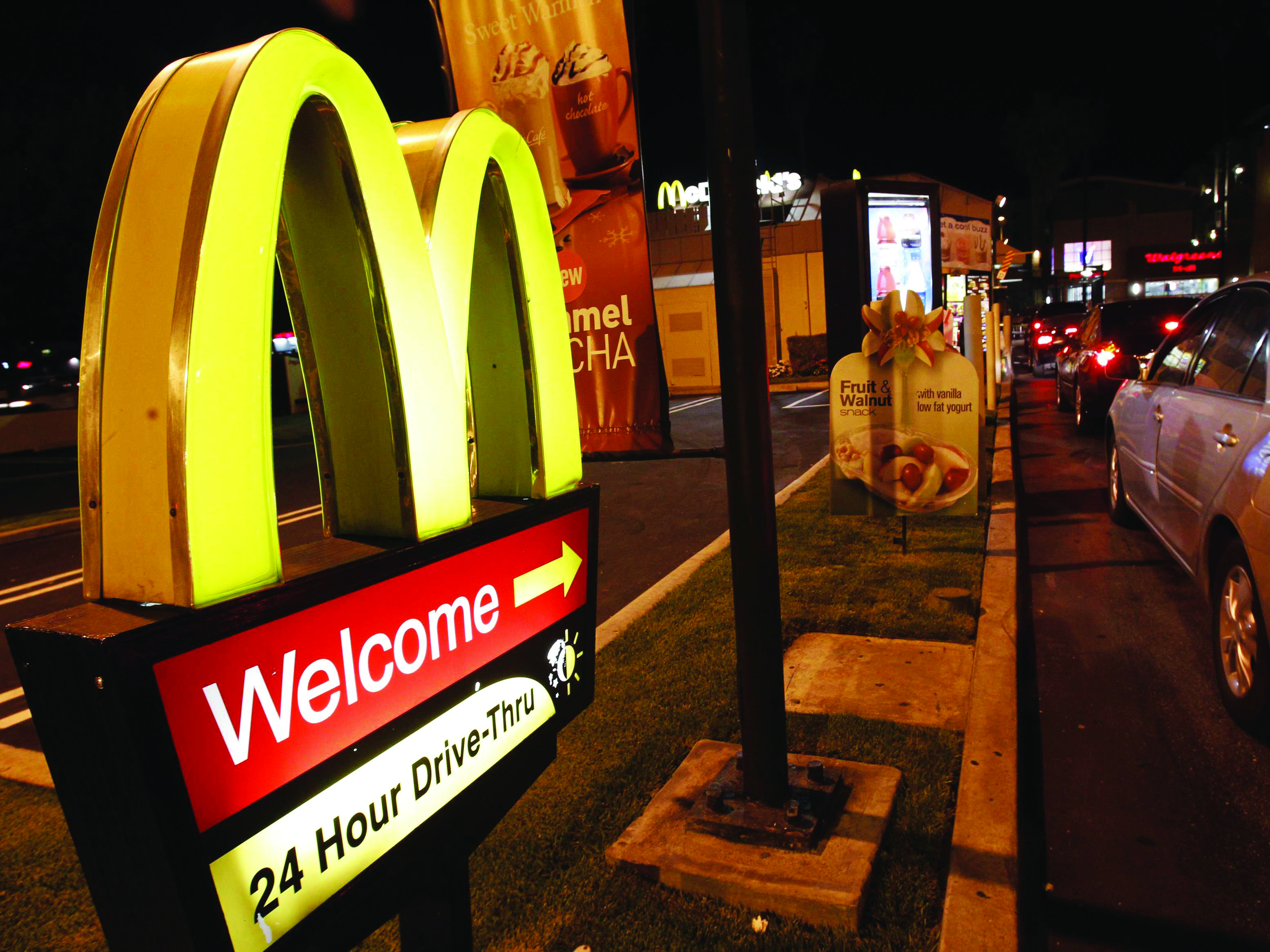 From an external point of view, many observers and analysts attribute the success of McDonald's to the following reasons:
Great Operating Model (Consistency)

– McDonald's has one of the most sound and operationally solid business platforms in the world regardless of industry.

Collaborative Relationships with Franchisees (Innovation)

– McDonald's has one of the most synergistic working relationships with their franchisees in the franchise industry. The Breakfast Menu, Fillet-O-Fish, Big Mac, Apple Pie, Egg McMuffin, McFlurry have all come from franchisee' suggestions.
Brand Development (Audience Knowledge & Exposure) – McDonald's spends over one billion dollars per year on brand development and advertising. This brand development is what has fueled the growth of not only the franchise system, but each of the operating units themselves.
Financial Management – McDonald's owes the real estate that the franchisee's operate on, the McDonald's system became one of the largest land owners in the world in a very short time period.
Vendor Relationships – Coca-Cola is the most prominent of the vendors, but each of the supplier's partners play a critical role in the successful expansion of the franchise.
However, from an internal point of view, McDonald's success hinge on the following critical factors:
Focusing on Offering the Best Value (Product)

– McDonald's spent several years experimenting with high-end items like Angus beef burgers and Chicken Selects. By focusing on this, McDonald's ignored one of its biggest strengths. CEO Don Thompson is luring back cash-strapped customers with low-priced offerings like the Jalapeno McDouble and Buffalo Ranch McChicken in USA.

Focusing on Customer Service (Service)

– McDonald's drive-thru wait times have gotten worse over the years, in-part because of an increasingly complex menu. The CEO acknowledged this problem and said that the company is sending corporate representatives in for a "service reset," which include adding more workers and assigning new tasks to existing ones. Company is also remodelling European kitchens for faster food assembly.

Focusing on Simplicity

– McDonald's menu has grown 70% since 2007. The new menu items are a burden on employees, and have helped contribute to long wait times. Franchisees are also angry about the overloaded menu, saying that the extra ingredients and equipment are costing them money. Company is streamlining their merchandising menu board and product offerings and in addition to making it easier for customer to order their favourite products, aimed at reducing complexity which in turn should enhance accuracy and speed of service.

Focusing on Marketing (Outreach)

– many view McDonald's as unhealthy junk food. In order to improve public perception of the company, McDonald's is doing a global audit of the marketing department. In January 2015, Company will move from a philosophy of "billions served" — a line featured on the chains' marquees — to "billions heard." On various social media platforms, McDonald's will continue to actively listen to customer feedback and keep the lines of communication open.
Starbucks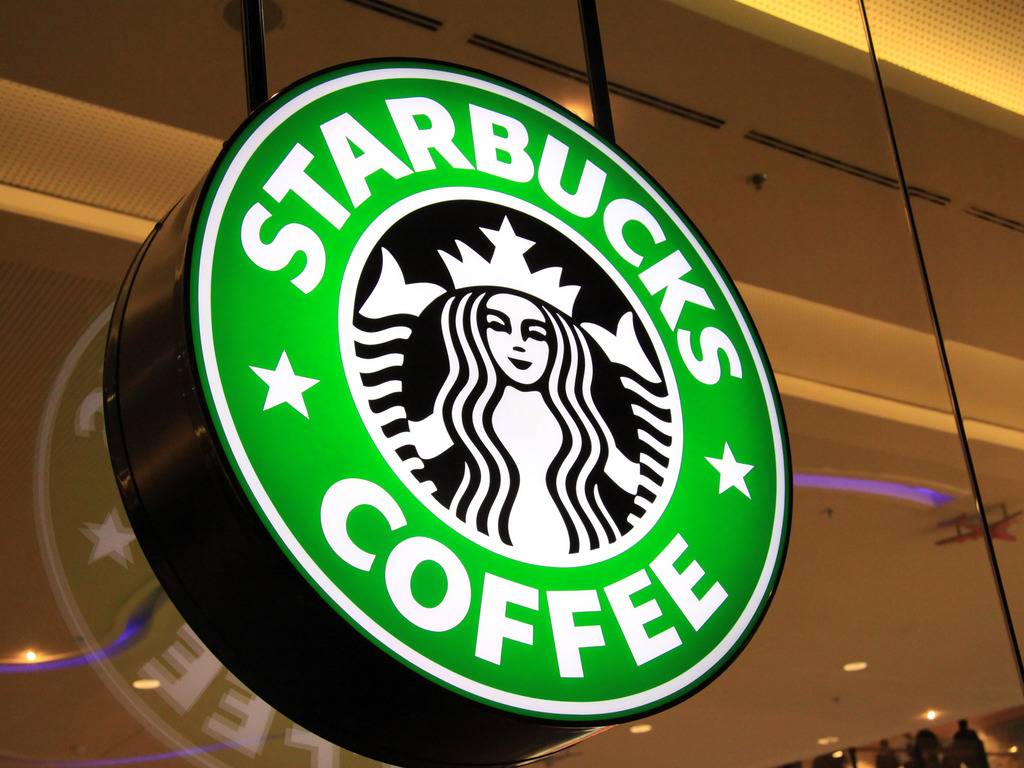 From an external point of view, many observers and analysts attribute the success of Starbucks to the following reasons:
Right Market Segmentation

– Company has stayed with the upper-scale of the coffee market, competing on comfort rather than convenience, which is the case with its closest competitors – McDonald's and Dunkin Donuts.

Execution

– Company continues to focus on its original product bundle that includes good coffee, quality service, and a nice environment to hang around.

Superb Leadership

– Company founder Howard Schultz, who continues to come up with innovative products to expand the company's product portfolio, leads Starbucks.
These reasons can be seen in the market entry and engagement of Starbucks in China. As is the case with the Japanese, Chinese people live as extended families in small houses. This means that there is a strong demand for Starbucks as a "third place". Instead of trying to force onto the market the same products that work in the U.S., such as whip cream-covered frozen coffee concoctions, Starbucks developed flavours, such as green tea-flavoured coffee drinks, that appeal to local tastes. Rather than pushing take-out orders, Starbucks adapted to Chinese local consumer wants and promoted dine-in service.
While this means that revenue per square meter is less than in the U.S, Starbucks offset the relative lack of revenue in China's outlets by positioning the company and its products as aspirational purchases. However, the average coffee sold in China is far more expensive than in the U.S. Starbuck's high pricing strategy of specialty drinks allows it to have its Chinese outlets be more profitable per store in China despite the lower sales volume.
Through smart positioning, it did not use any advertising and promotions that could be perceived by the Chinese as a threat to their tea-drinking culture. Instead, it focused on selecting high-visibility and high-traffic locations to project its brand image.
Starbucks also believe in branding themselves globally via maintaining brand integrity. One of Starbucks' best practices is to send their best baristas from established markets to new markets and train new employees. These baristas act as brand ambassadors to help establish the Starbucks culture in new locations and ensure that service at each local store meets their global standards.
In China, Starbucks partner locally to address the complexity of the Chinese market, Starbucks partnered with three regional partners as part of its expansion plans. They understand the meaning of long term commitment and have done an excellent job in recruiting and training its employees. This is a win-win strategy because employees are at the heart of delivering the "Starbucks Experience" to customers. They are the best marketing ambassadors for the company.
While this means that revenue per square meter is less than in the U.S. (average revenue per outlet in China is one third to two thirds of those in the U.S.), Starbucks offset the relative lack of revenue in China's outlets by positioning the company and its products as aspirational purchases. The average coffee sold in China is far more expensive than in the U.S. Carrying a Starbucks cup is seen as a status symbol, a way to demonstrate sophistication and the capability to afford a personal luxury for the up-and-coming middle class in China. Starbuck's high pricing strategy of specialty drinks allows it to have its Chinese outlets be more profitable per store in China despite the lower sales volume. Overall in Asia, its operating margins are 34.6% in 2011 versus 21.8% in the United States.
So What Do Successful Brands Have in Common?
Consistency – When consumers come back to a business for repeat sales, they usually expect to receive the same level of quality as they did the first time. No one wants to deal with a company they can't rely on for consistency. With so many industries being saturated with competitors, inconsistency is often enough of a reason for consumers to take their business elsewhere. That's why it's so important to adhere to a certain quality standard with a product or service e.g. McDonald's.
Leadership – Just like any thriving community or sports team, there's typically an influential leader behind every successful brand. To coordinate the efforts of team members and guide a strategic vision for a brand, someone has to step up and steer the ship. Usually, they are also expert motivators and know how to maximize the strengths of different team members.
Passion – While it's certainly possible to build a brand in the short-term without passion, it's almost impossible to sustain it in the long run. When you examine massively successful people like Steve Jobs, they all have a serious passion that keeps propelling them to work hard and continually deliver greatness. Consumers often become just as enthusiastic about a product or service, leading to word of mouth advertising and referrals. Passion also helps businesses persevere through inevitable setbacks.
Uniqueness – Establishing a brand identity requires something distinctive. Creating an identity within a niche doesn't demand a revolutionary idea. It simply needs to have one special thing that separates it from the competition.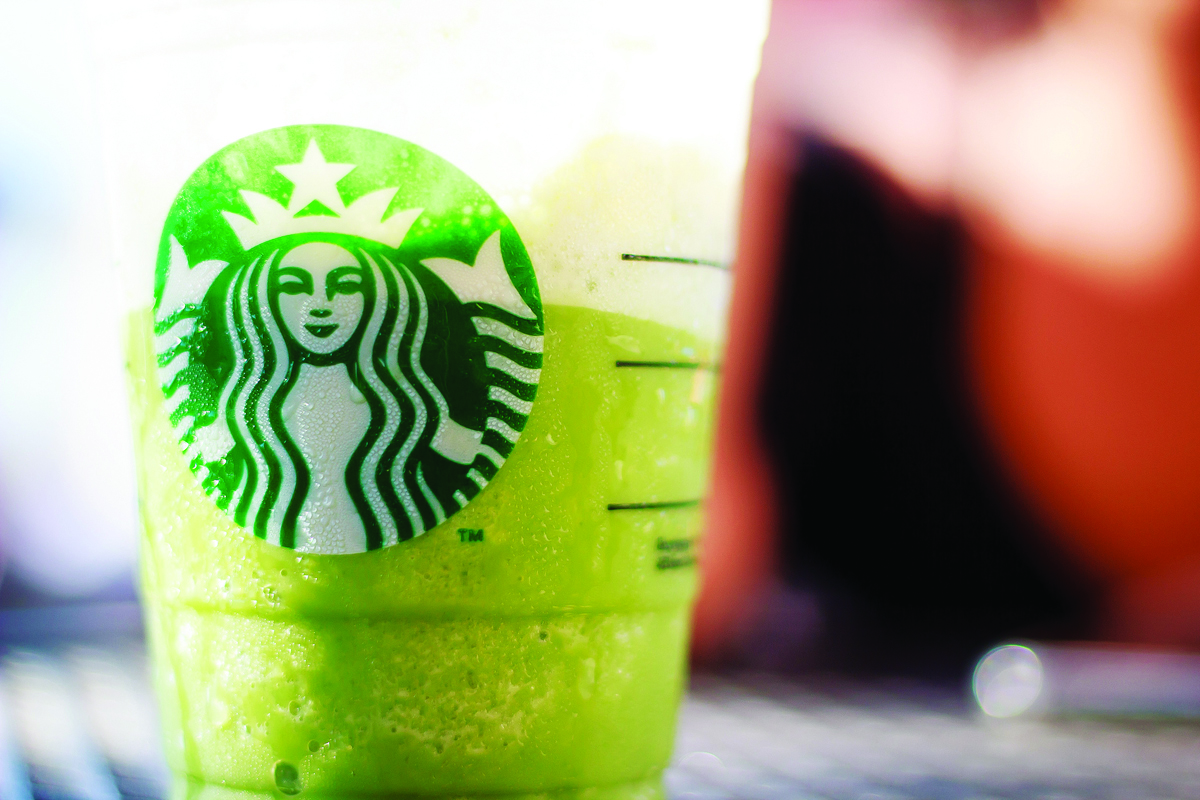 Competitiveness – Gaining an edge in today's business world isn't easy. For a brand to make a name for itself, team members should thrive on competition and constantly strive to improve. When it comes to the major players in any industry, none simply sit back and hope that their consumers will do the work for them. Instead, they tend to be the movers and shakers who work tirelessly toward building and optimizing their brand, going above and beyond consumer expectations. The end result tends to be a brand that is continually on the cutting edge of its industry.
Audience Knowledge – The best brands have a thorough understanding of the demographics of their target market, what their interests are, and how they communicate e.g. Starbucks. Understanding the target market is critical because it provides direction for the tone and reach of a marketing campaign, along with the overall identity of a brand, while helping to create a connection between a business and its audience.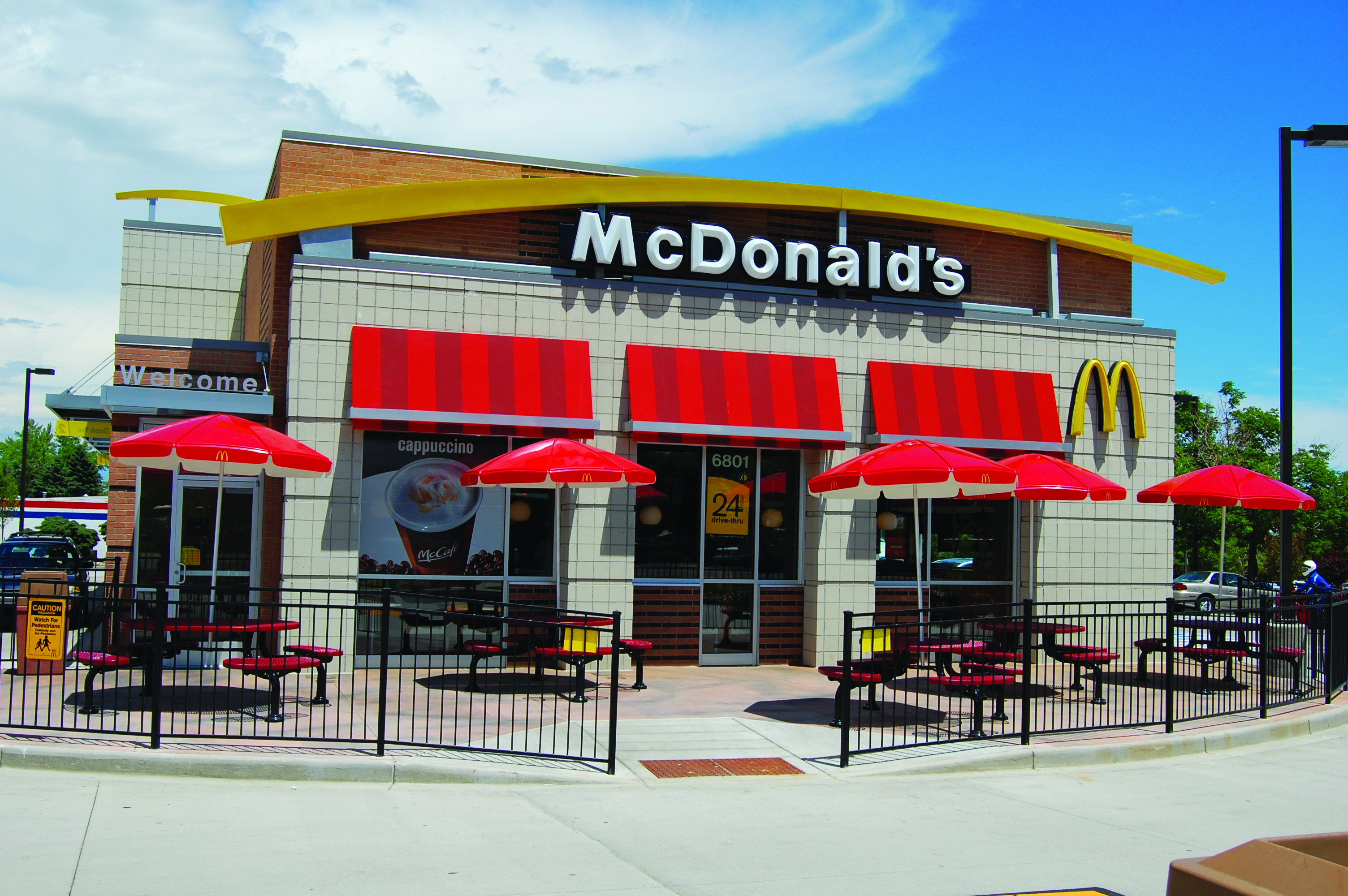 Exposure – Another big part of being recognized as a distinctive, successful brand is the ability to reach consumers through multiple channels. However, the Internet and social media have narrowed the gap between small companies and large ones. By developing a presence on networks like Facebook, Twitter, LinkedIn and Google+, anyone is able to reach almost any consumer.
In conclusion, today's franchisees have access to greater amounts of information faster than ever before. With pervasive social media tools and the current trend of web and video blogging, brand managers are met with an ever increasing number of threats to maintaining their brand's image and credibility. This is particularly challenging for franchising companies. Franchisor wrestles with the balancing act of protecting their brands while supporting the creative and entrepreneurial spirit of their franchisees. This universal challenge exists, in large part, because of the very nature of the franchising model and its inherently competing characteristics.