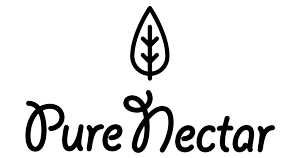 20 years ago a medical doctor in the Philippines devised as way to turn his passion for pre-empting disease through healthier lifestyles into a business sharing the tremendous benefits of juicing. Dr Alan Escalona – now President of the Philippines Franchise Association – grew his Fruit Magic juice bar into a national success story, with 65 franchised locations offering a product that has evolved with scientific and technological advances.
In 2016 the company has rebranded as "Pure Nectar" in readiness for the start of its global franchise expansion program. Pure Nectar, developed internationally in partnership with Singapore-based Global Franchise Masters and headed by Managing Director and CEO Harish Babla, has leveraged its scaleable business model into an area development offering that allows franchise partners to invest in multiple blocks to create a manageable network suitable for any market.
Area developers are required to build one production facility to supply their area distribution points, which can include retail kiosks, catering services and home delivery networks generating multiple income streams. Suitable partners will have the ability to manage multiple locations and supply chains as well as supervise a sales team, maintain quality standards and promote a premium product.
"The transition to Pure Nectar marks the start of a global journey," says Babla. "We are only consuming about a third of the fruits and vegetables our bodies need in a day. Due to what we are eating and how we are eating there is a tremendous increase in chronic diseases globally.
"Fresh juice provides the essential nutrients our bodies need and boosts our immune system to fight off diseases. Cold-pressed juice (using 14,000 pounds of pressure) ensures that the maximum nutrients are released from the fruits and vegetables into a bottle of delicious Pure Nectar juice. With no additives, preservatives or artificial sugars, the name truly represents both the pureness and the amazing taste of this range of cold-pressed juice products."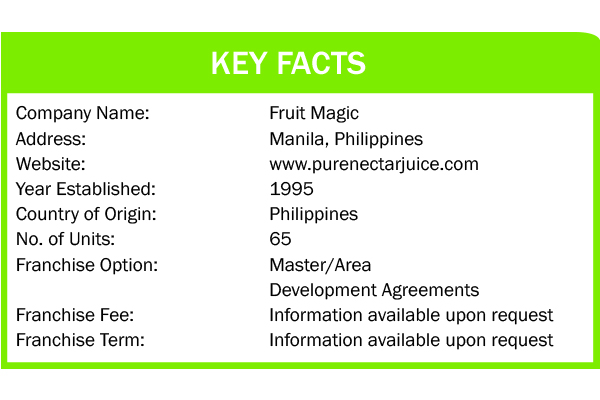 For more information please contact Troy Franklin of World Franchise Associates at troy@worldfranchiseassociates.com or at +60192101909.