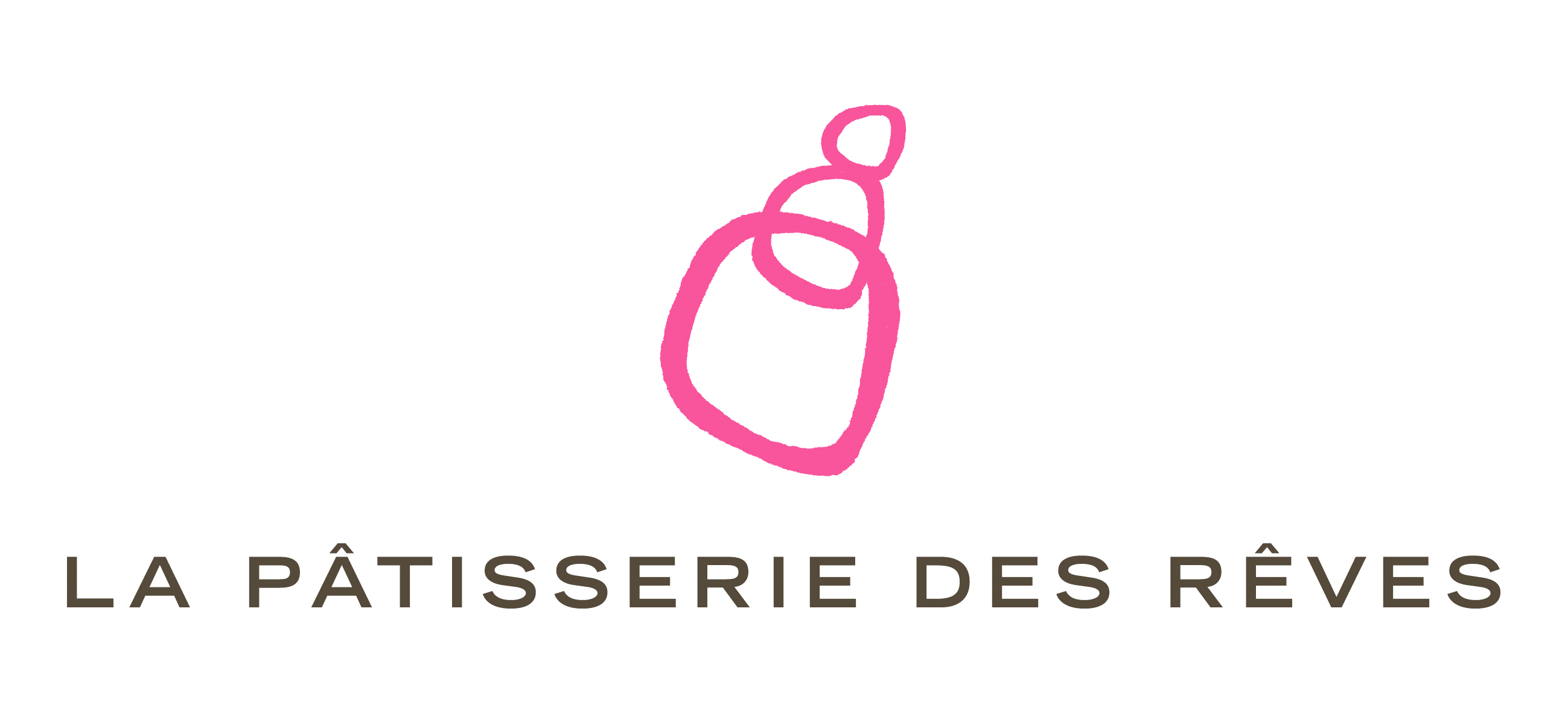 France's Leading Premium French Pastry Brand La Pâtisserie des Rêves is a French pastry brand, revisiting the great French pastry classics of its founder's childhood. Created in 2009 and offering a unique customer experience and a brand new concept, from the start, La Pâtisserie des Rêves has experienced incredible success.
Highly innovative in its store design and packaging, La Pâtisserie des Rêves has made its mark by reconceiving the customer experience. Pastries are displayed under glass bells and right in the middle of the shop there is a table holding a circle of bell jars, helping customers to choose. Pastry boxes are opened from the front and pastries are fixed to the box using small pink picks. Everything has been designed to best serve the customer and meet their needs. Quality and Fresh Products are essential values that are promoted every day at La Pâtisserie des Rêves.
La Pâtisserie des Rêves is a world of creation for gourmet lovers everywhere, centered around our pastry chef.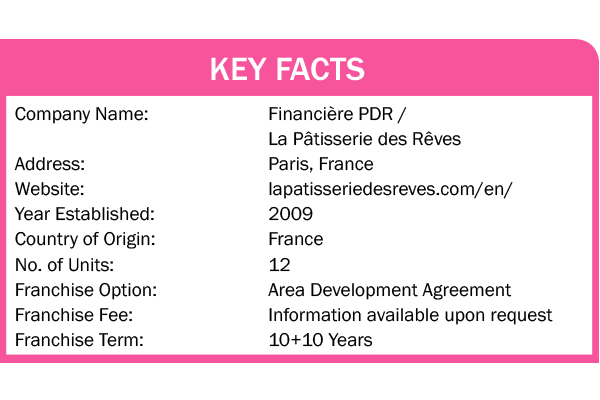 For more information please contact Troy Franklin of World Franchise Associates at troy@worldfranchiseassociates.com or at +60192101909.