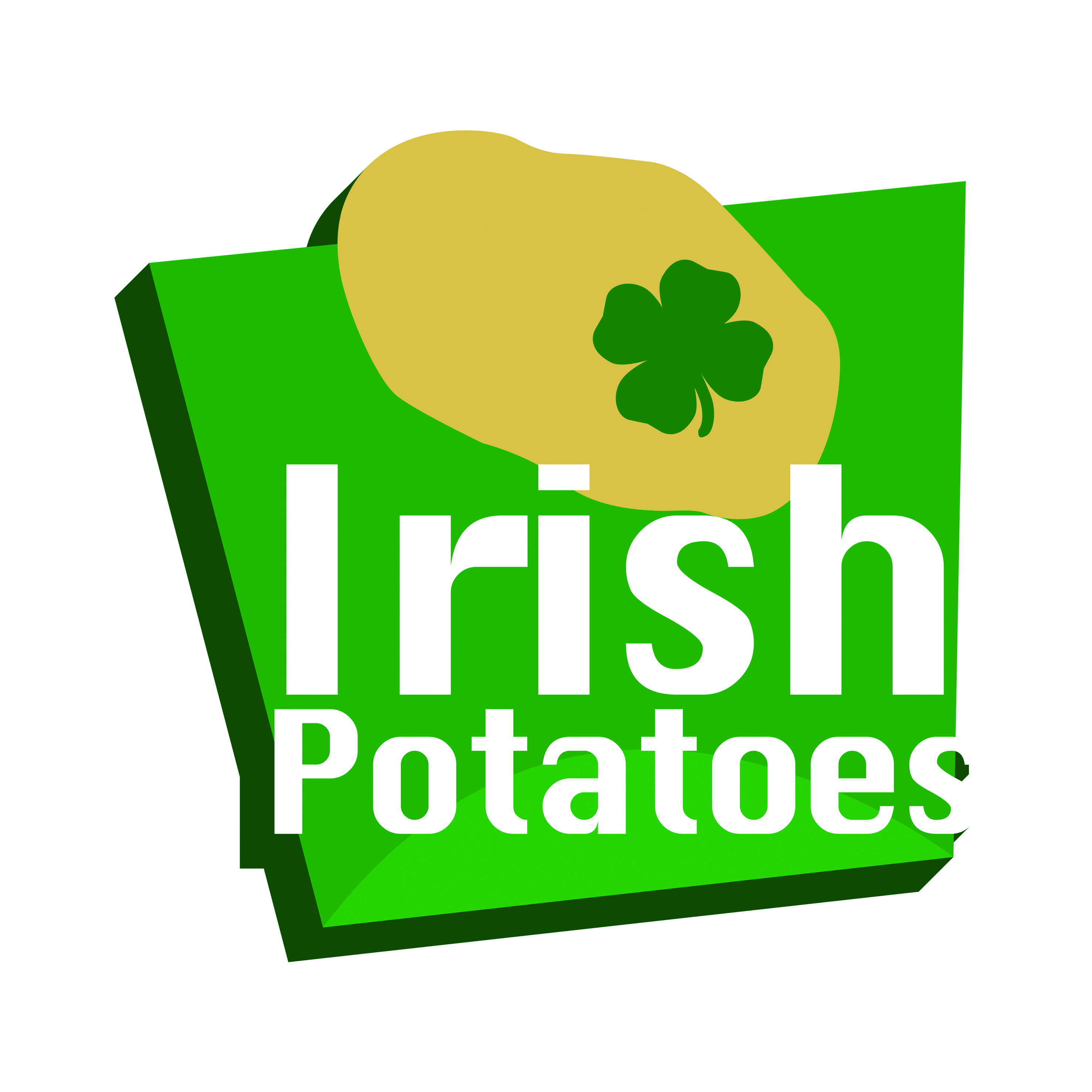 Potato, the Irish staple food is popular in its many forms all over the modern world. There is the famous English Fish and Chips, the Belgian fries, the American French Fries, the potato crisp, potato mojos, mashed potatoes, baked potatoes and countless other forms. In recent years, Asia saw a surge in specialty potato stores inspired by the Irish. It started in Hongkong and quickly multiplied in Taiwan, South Korea, Singapore, Malaysia, and now in the Philippines.
Potatoes alone could not satisfy the discriminating Filipino taste. The traditional ketchup and salt is getting old and boring. Irish Potatoes aim to make potatoes more exciting by adding toppings to good old French Fries. You could drench it with cheese sauce, dip it in sour cream and onion, bathe it in barbecue sauce or drizzle with your go-to condiments like pink sauce or mustard. You could go tangy with salsa, go hot with jalapenos and a dash of Tabasco.
You could top it with beef or bacon, because bacon makes everything better. Or you can do without, for we also have vegetarian choices. Delve into buttered corn, button mushrooms, and olives for a healthy lifestyle.
Like a perfect Irish gentleman, Irish Potatoes also serve ready mixed gourmet fries for your convenience. Introducing The Dandy: Pot o' Gold, Celtic Storm, Ace of Hearts, Gaelic Rage, Flash of Summer, and Irish Thunder.
Irish Potatoes does not end in fries. We also serve mashed potatoes and upped the ante with sweet and spicy boneless chicken and fried chicken wings. Finally, wash it all up with ice slush or beer below zero.
If it is good enough for the long-suffering Irish, it is good enough for you. After all, the Irish is all about freedom, and the good life.
KEY FACTS
Company Name: Noble House Business Brokers Inc.
Concept Name: Irish Potatoes
Address: #30 Cement Center Compound, Congressional Ave., Brgy. Ramon Magsaysay, Quezon City, Philippines
Phone: (02)4535239-40
Website: www.noblehouseph.com
Year Established: 2005
Country of Origin: Philippines
Contact Person: Reymont U. Choachuy
Email Address: xtishell@yahoo.com
Type of Business: Food and Beverage
Types of Franchise Available:
Irish Potatoes
Foodcart Package
Kiosk Package
a. Basic Kiosk Package
b. Robinsons Kiosk Package
c. Outdoor Kiosk Package
d. Kiosk with Platform
Number of Units: 3
Size of Units: 4sq.m. to 6.25sq.m.
Franchise Fees:
Irish Potatoes
Foodcart Package – P350,000
Kiosk Package
a. Basic Kiosk Package – P150,000
b. Robinsons Kiosk Package – P450,000
c. Outdoor Kiosk Package – P500,000
d. Kiosk with Platform – P500,000
Note: Fees may differ depending on package inclusions and site requirements
All packages are not VAT Inclusive
Franchise Term (years): 5 Years
Royalty: None
Marketing / A & P Fund: None
Estimated Initial Capital: Starts at P450,000