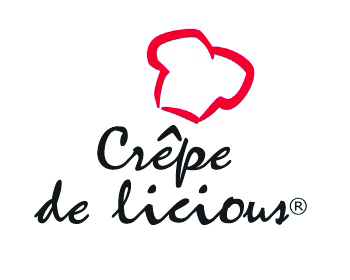 Inspired by vendors on the streets of Paris, Crepe Delicious was established by chef Oded Yefet in 2004 as an alternative to North America's typical hotdog. With a proven retail store concept, extensive menu and strong colorful branding, the brand has gone on to establish a franchised network of over 20 locations in high-end shopping malls and front street across Canada, becoming the country's largest chain specializing in the creation of world-class sweet and savory crepes and handcrafted Gelato.
In Canada the company is recognized as a leader in the trend towards healthier eating – its signature crepe contains only 130 calories and 3.5 grams of fat and it can be filled with endless possibilities of nutritious choices including fruits and vegetables, the finest dressings and sauces, and premium lean meats. All crepes are freshly prepared and made-to-order in front of customers to emphasize the freshness and quality of the product.
Crepe Delicious has been built to fit into a variety of retail locations, from a 200 sq ft shopping centre kiosk up to a 2,000 sq ft high street outlet. The restaurant concept offers table service and offers a menu covering a wide range of signature sweet and savoury crepes and handcrafted Gelato. Additional healthy dining options include soups, salads and panini sandwiches, along with a selection of fresh juices and cocktails.
Crepe Delicious handcrafted Gelato, an Italian ice cream made from natural ingredients which uses milk and water instead of cream, making it lower in fat and calories than traditional American ice creams. Gelato is handcrafted onsite daily using the finest and freshest ingredients, with an endless menu of flavors, and customers can opt for sugar-free and lactose-free gelato options. "We appeal to everyone's tastes – kids, adults, seniors everyone likes our crepes and we can serve every type of customer," Yefet explains.
Crepe Delicious' wide menu and ingredients mean every customer can have something unique, but Yefet says the one thing that every customer should receive is great service. In fact, the passion to deliver great customer service is one of the factors considered when Crepe Delicious signs with a new franchisee, he says. In return, Crepe Delicious offers its franchisees great customer service through several support operations.
"We have many menu changes so we have in- house marketing and advertising," Yefet says. "We have twice-a-year visits and are available six days a week to answer questions for franchisees. We are onsite with them the first two weeks of opening, helping them run the location. What we look for is someone who can give great customer service. That's the main thing we care for. Our main goal is to give the best customer service to all our clients."
With successful flagship international locations established in Georgia, Kuwait, Qatar and Oman, Crepe Delicious is seeking partners with strong business acumen, superior people skills and dedication to results to launch the brand's outstanding products and superior design in key markets globally.