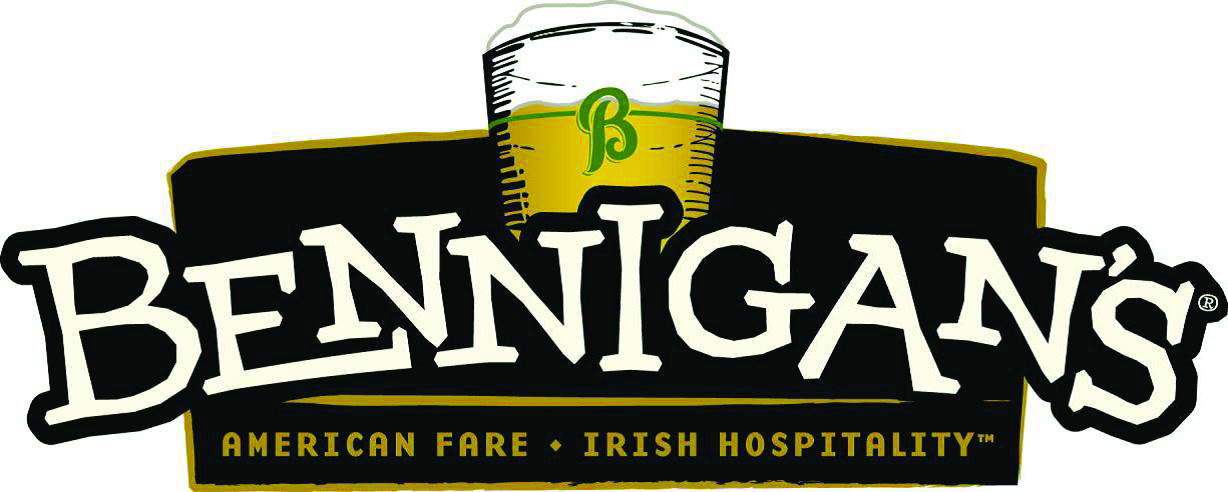 Bennigan's offers crowd-pleasing food combining long-time favourites with innovative new American fare selections, a bountiful selection of ice cold beers, specialty drinks and wines.
Bennigan's was established in Atlanta, Georgia in 1976 by Norman Brinker, the founder of Steak and Ale. Almost forty years later, Bennigan's is still the iconic brand loved by all and is re-establishing itself as a leader in casual dining. The mission at Bennigan's is to deliver exceptional service to every guest, every meal, everyday. Bennigan's is a high-energy neighbourhood restaurant and tavern that is redefining casual dining, with chef-driven food, innovative drinks and friendly Irish Hospitality.
An exciting new fast-casual concept, Bennigan's on the Fly, is likewise being rolled out for smaller-footprint sites such as universities, hospitals, airports, cruise ships and other high-traffic locations. Boasting a limited menu of Bennigan's signature dishes, this exciting brand extension offers the ultimate in real estate flexibility while capitalizing on the burgeoning demand for our unique combination of American Fare and Irish Hospitality.
Since the end of 2012, Bennigan's has opened new franchise locations in several states as well as Veracruz, Mexico; Larnaca, Cyprus; and Dubai, UAE. Additional international expansion is planned for Bahrain, Mexico, Central America, Cyprus, Korea and other nations, and in addition to the 66 outlets in operation there are almost 100 new Bennigan's Outlets targeted for development.
Bennigan's is seeking international partners to facilitate multi-unit franchise expansion in new markets.
KEY FACTS
Company Name:  Legendary Restaurant Brands
Address:  5151 Beltline Road Suite 300Dallas, TX 75254
Website:  bennigans.com
Year Established:  1976
Country of Origin:  USA
No. of Units:  66
Franchise Option:  Master Franchise
Franchise Fee:  Information available upon request
Royalty:  Information available upon request
Marketing Fund:  Information available upon request
Franchise Term:  15 years + 15 years
Size of Unit:  To be determined
Est. Set up Cost:  To be determined
For more information please contact Troy Franklin of World Franchise Associates at troy@worldfranchiseassociates.com or at +60192101909.